Visitors
The dental nurse came in to tell the children about how to look after their teeth. They need to brush them twice a day, visit the dentist and eat and drink healthily.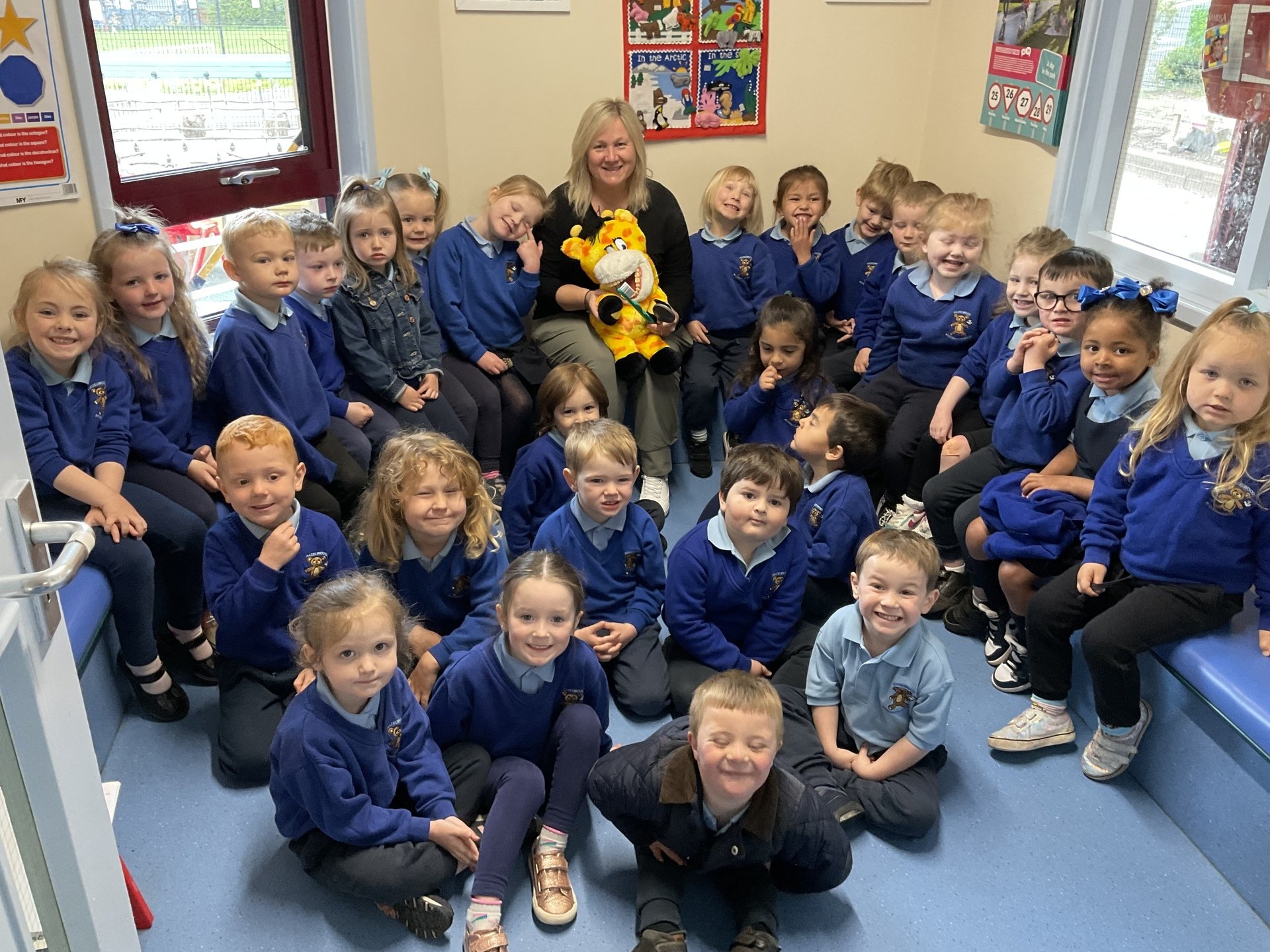 Clare came to tell us all about what its like to work in a post office. She let the children buy a stamp and then post their letter into her big postal bag. She told them they should receive their letter in a few days.
The Jungle Show came to the Nursery. The children were so excited to meet all the animals. We were very fortunate with the weather and were able to meet them all in the playground.
The Nursery met a tarantual called Aisha, a python called Rio, a tegu called Bobaja, a gecko called Jellybean, a chameleon called Marsel, a tortoise called Timothy and a frog called Hector. Thank you Catherine for sharing your animals with us in the sunshine.
Activity NI have been visiting the Nursery as part of the Engage programme.
Weekly sessions of movement and dance in the PE hall.
The Nursery joined a webinar today organised by Puffin Publishers and featuring Nick Sharratt the children's author. He entertained the children very well showing them how to draw a snail, a crab, a reindeer, a shark and Santa. He also read some extracts from his Shark stories and the children were able to join in with the telescopes they made yesterday. Then he read his latest story Oh No Shark in the Snow. Thank you Nick the children and staff enjoyed it all very much.
The Christmas Elf
Ellie the Elf left Santa's busy workshop to make a video to share with the boys and girls to tell them the importance of putting litter in the bin. She told them a story how Captain Clean Up had to help in Belfast to keep everywhere safe for Santa and his Reindeer.