Literacy
P2 have been learning about adjectives, we wrote one word to describe our friends.
P2 had lots of fun building words with cheerio's to help them learn the 'oo' sound.
We then used these cheerio's to make bird feeders and put these around our school! Learning is so much fun (and yummy)!
A story and some spaghetti hoops around the fire pit.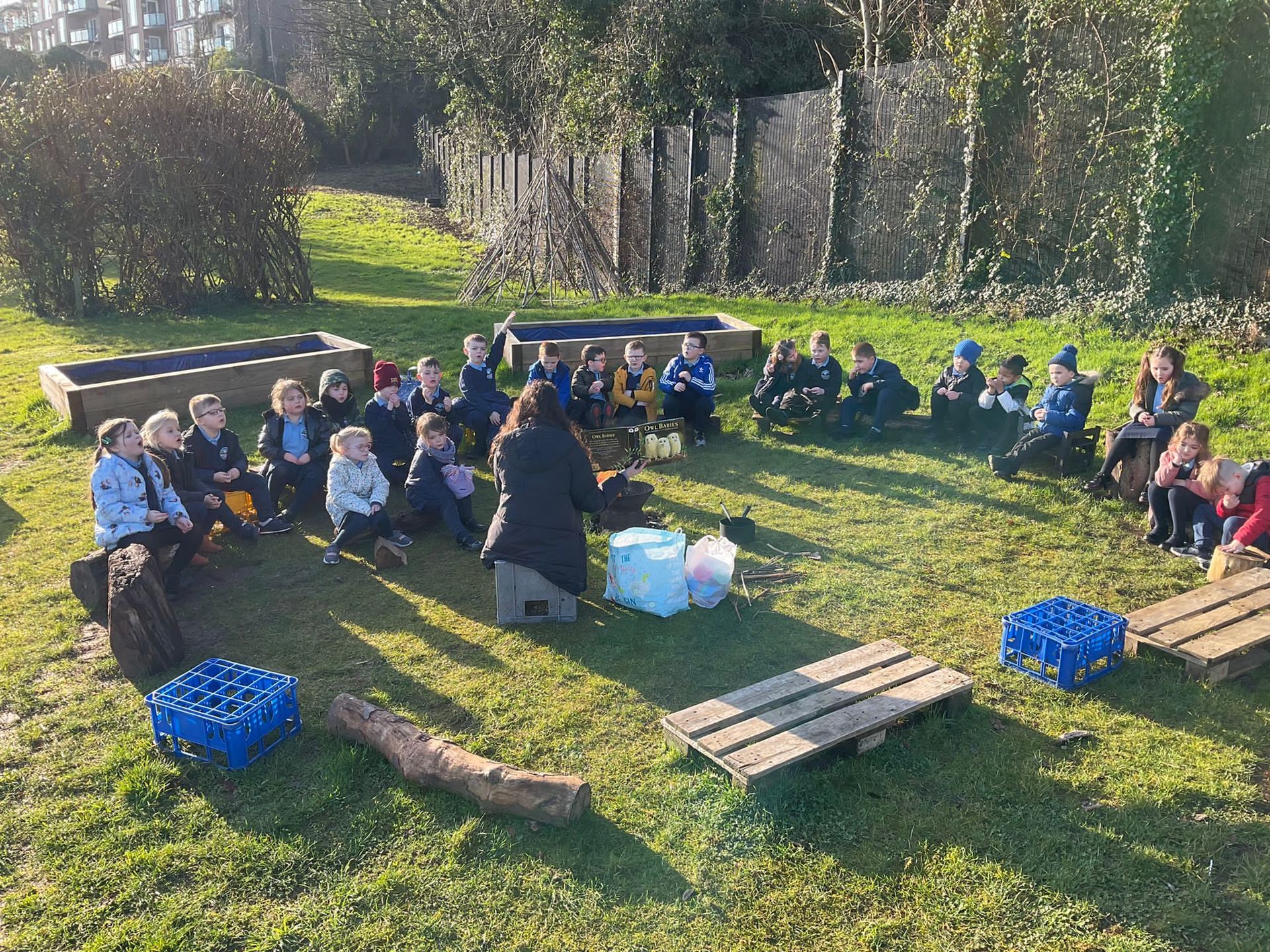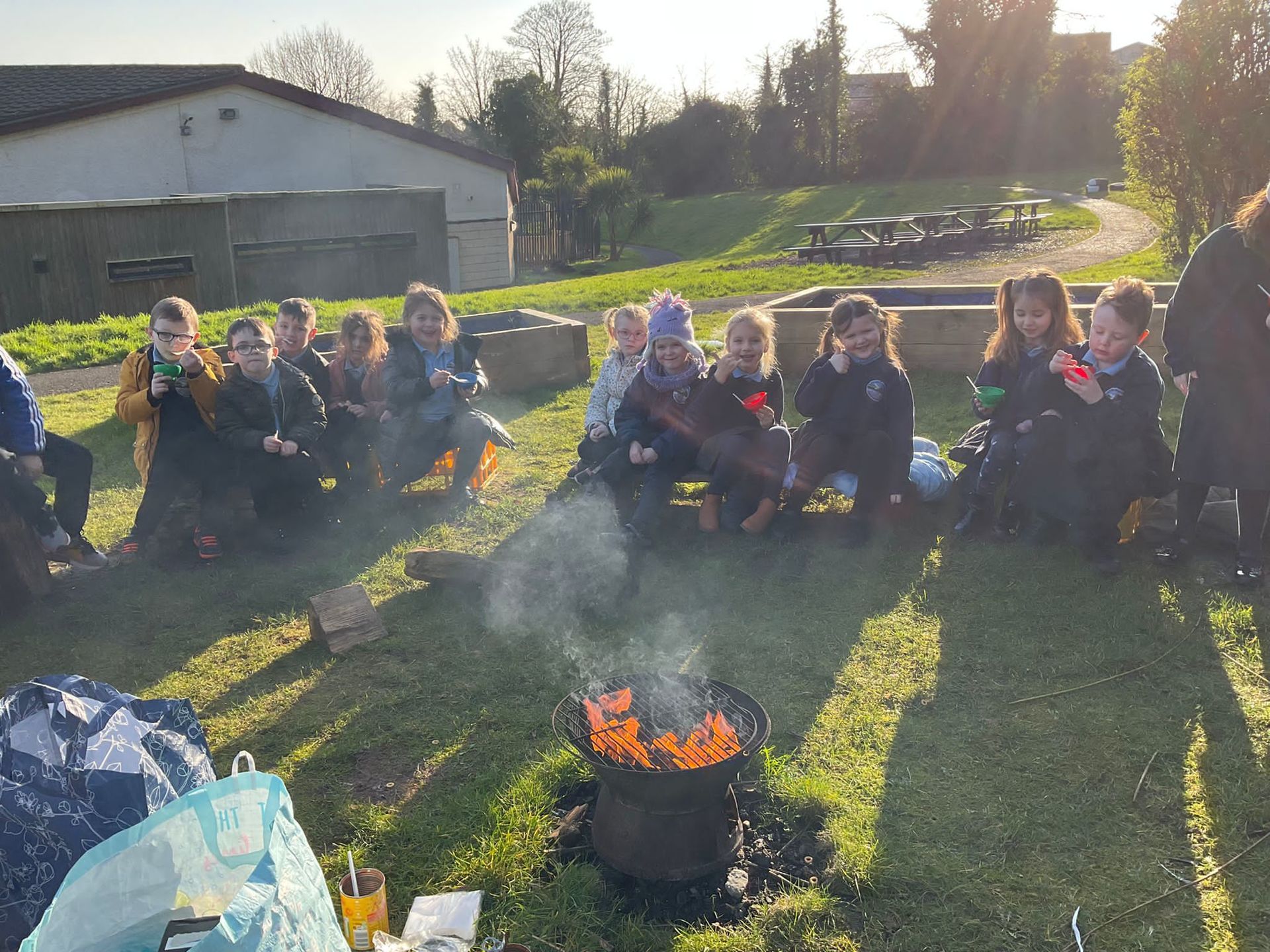 Revising vowels and single sounds in Literacy.