New to the green zone are our Primary 4's - eager to learn and develop new skills. Lots of fun activities await them with the brilliant Mrs Smyth and Mrs Hegarty!
Sadly we say goodbye to Mrs Hegarty after 26 dedicated years of teaching in Hazelwood Integrated! We wish her well for her retirement.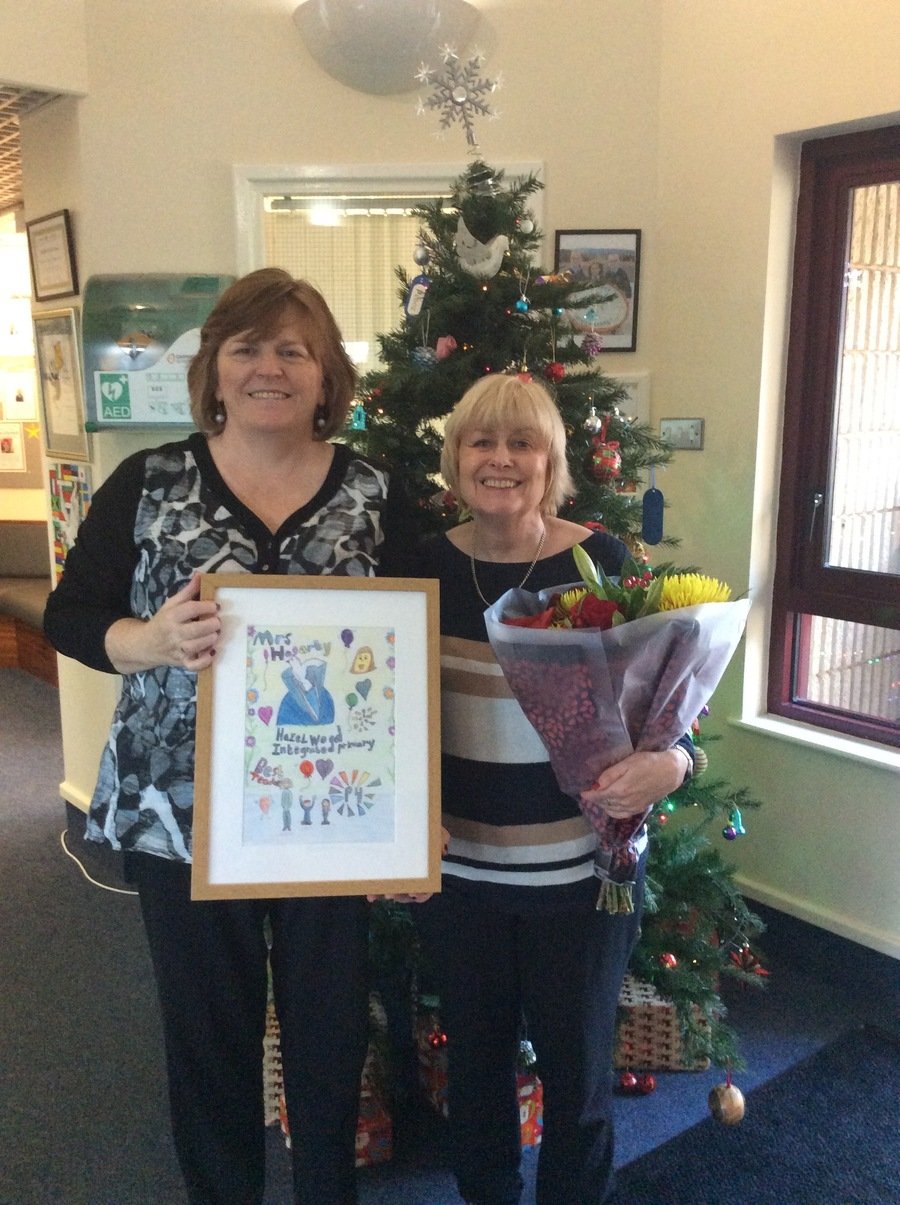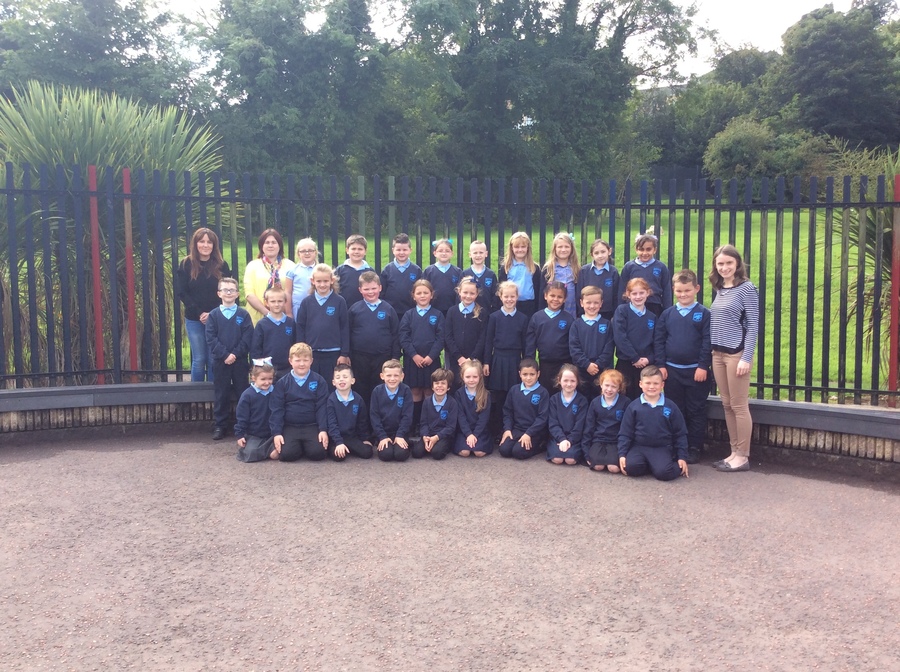 Mrs Joyce's lovely class 2017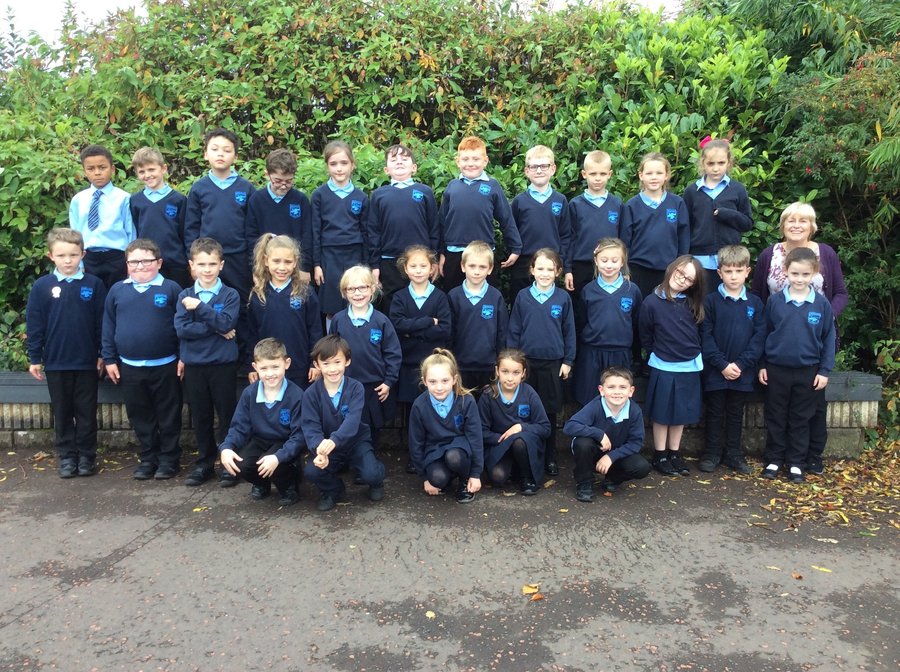 Mrs. Hegarty's lovely class 2018
Monday

Tuesday

Wednesday

Thursday

Friday

Mrs Hegarty

Woodlands any day

PE

Library/ICT

Mrs Joyce

Woodlands any day

Library/ICT

PE
Future Dates:
P4DJ have been taking part in the Knowing Me, Knowing You buddy programme with Glencraig Integrated Primary School. We have had a fantastic time visiting each other's schools and enjoying getting to know each other. We can't wait to see each other again in P5!
P4 enjoyed a great trip to Castle Ward where we found out what life was like for an evacuee during World War Two. We learnt about what the Land Girls did and even got to make our own plant pots out of recycled newspaper. We also learnt lots about rationing and couldn't believe the tiny amount of sweets that had to last for a whole week! P4 also had a great time playing with the toys children would have used then and seeing the types of things an evacuee would have had in their suitcase
As part of our World War Two topic P4 had a creative homework to make their own Anderson shelters. They used all sorts of materials like cardboard, wood, real grass, fake grass, tin foil and even carpet tiles! Don't they all look fabulous? Well done P4!
P4 get inspiration from 'The Owl Who's Afraid of the Dark' illustrator, Paul Howard.
Visiting artist, Paul Howard, enjoyed an afternoon with P4 pupils discussing life as an illustrator and demonstrating how to recreate his cute owl character from the well loved story, 'The Owl Who's Afraid of the Dark'.
Matching colours in the woods
Click here to test how many words you can recognise