Everyone in Primary 3 loves finding out about new things. It's sure to be fun with Miss Agnew and Mrs Blair leading the learning. Look for yourself and see!
Monday Tuesday Wednesday Thursday Friday
Mrs Blair PE Library/ICT
Miss Agnew Library/ICT PE
Woodlands are not on a set day.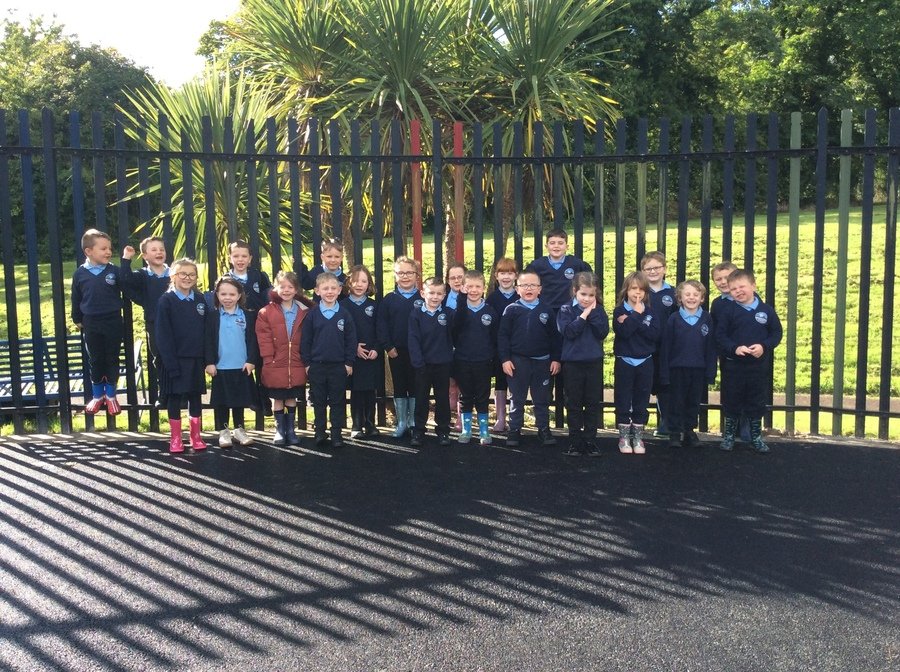 Mrs. Blair's class 2020-21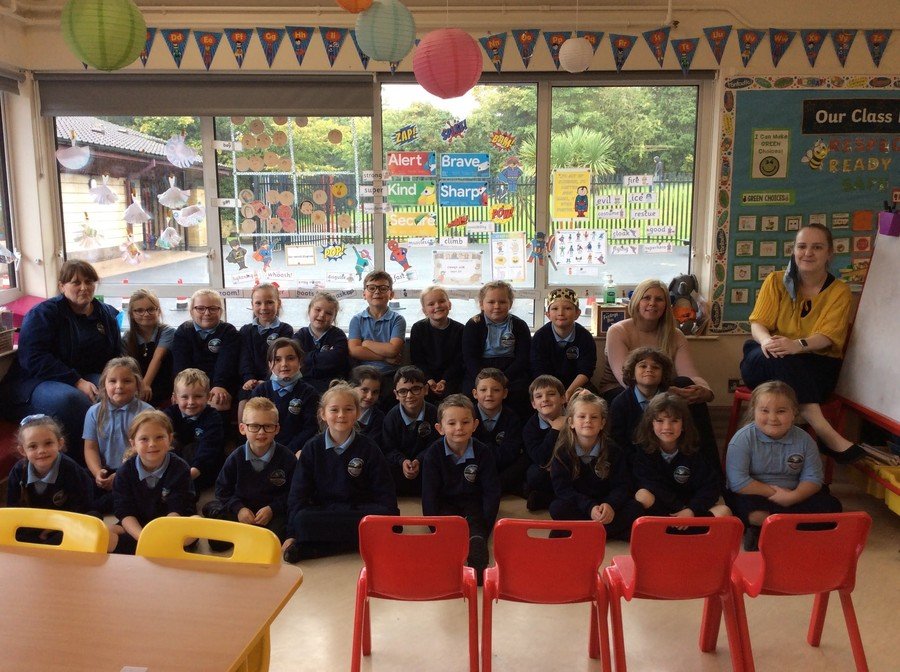 Miss Agnew's Class 2020-21
P3 are hatching a penguin! It's nearly hatched.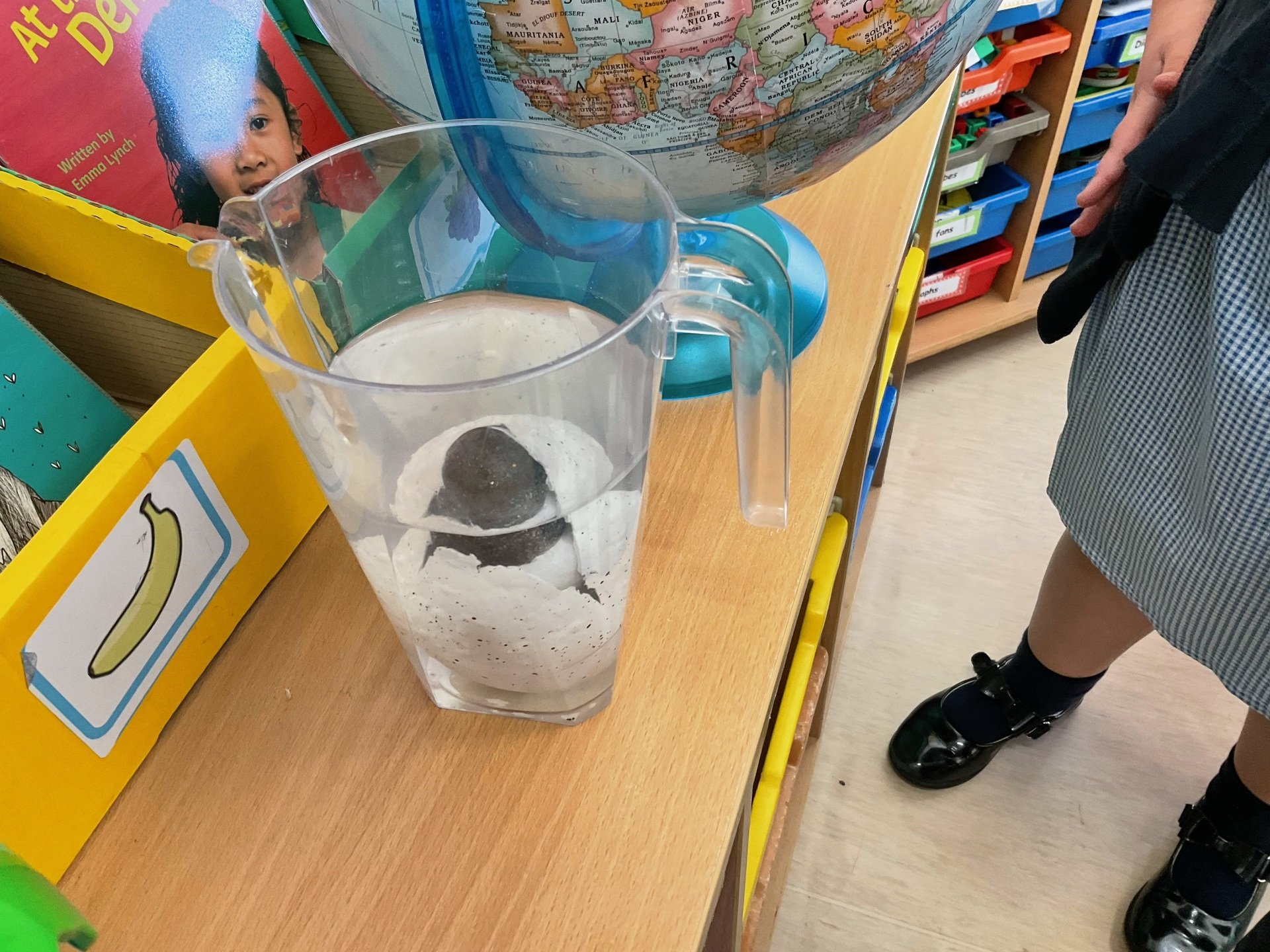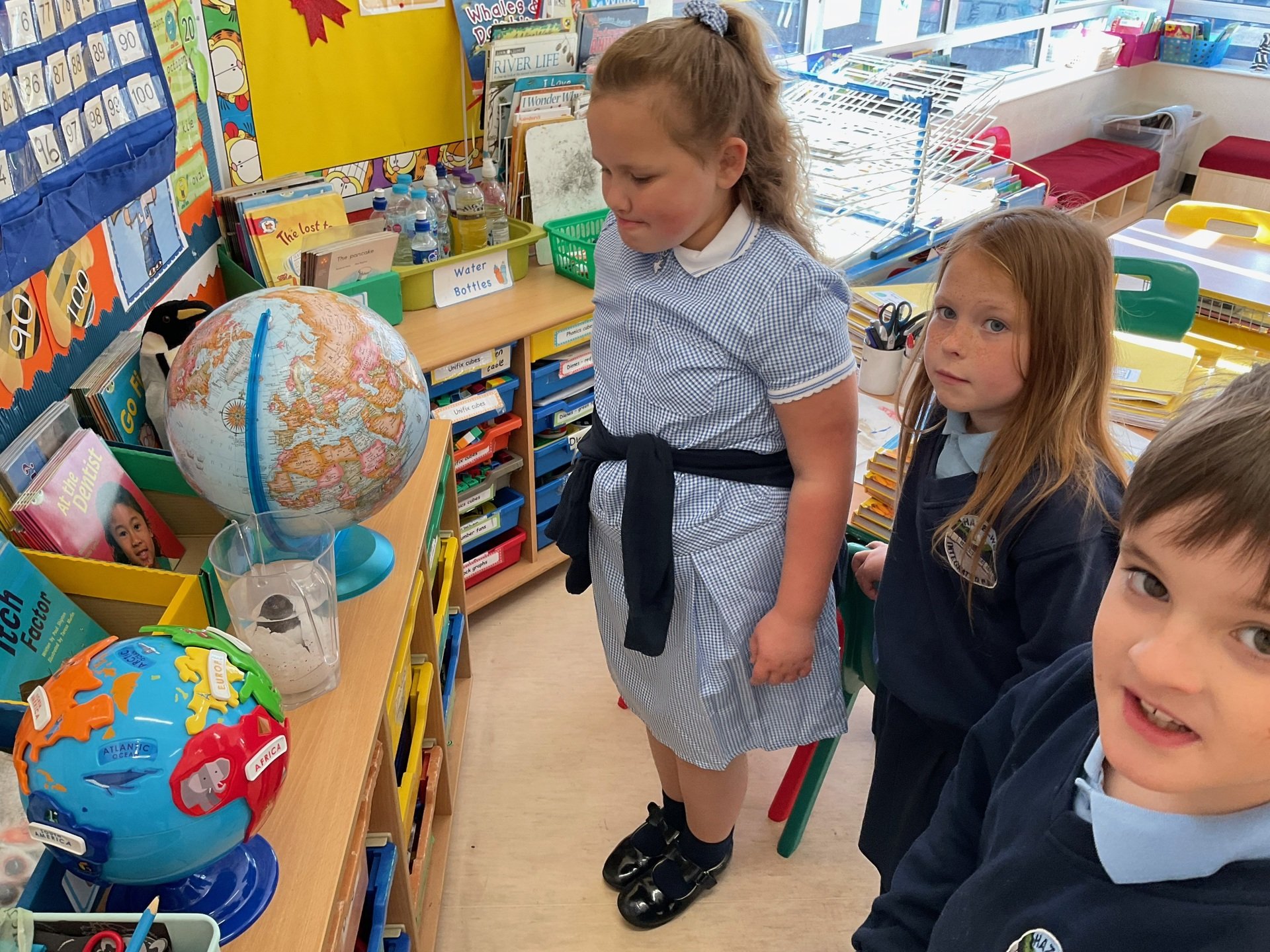 The P3s up at the fire pit eating delicious sausages and crusty bread.
P3 were playing with our toys on our new topic of Frozen Planet. They made symmetrical snowflake patterns with beads and pompoms, played with the Arctic/Antarctic animals, played 10 pin bowling with the penguin bottles and polar bear ball and even painted some penguins at the craft area.
Primary 3 visited the woodland during their Maths lesson today. They measured natural materials using cm on a measuring tape and they also tried to step/jump the length of one metre to use this to help them estimate longer lengths.
P3 had lots of fun planting potatoes
P3 love playing Maths games

P3 visited the Throne Wood. We made paintbrushes out of natural materials and enjoyed painting outdoors.
As part of our Animals topic Primary 3 visited the Throne Woods in search of mini-beasts. We gently pushed back the leaf litter using paintbrushes and were delighted with all the mini-beasts we found hiding.
Mr Mc Daid hid our Easter eggs very well! Thankfully Miss Agnew's P3 class have eagle eyes.
P3 all back together. We have been visiting the Throne Woods, enjoying outdoor play and we toasting marshmallows and making toast at the fire pit.
We toasted marshmallows at our fire pit today to celebrate being back together again and enjoyed playtime outside.
Great learning in P3 in the classroom and outdoors.
We spent time up in the woodland. We wrote a senses poem about our time in the woodland.
We have been reading the Supertato storybooks and loving them! We made our own Supertatos!
Enjoying the nicer weather in September by doing play outside.