Everyone in Primary 3 loves finding out about new things. It's sure to be fun with Miss Agnew and Mrs Blair leading the learning. Look for yourself and see!
Monday Tuesday Wednesday Thursday Friday
Mrs Blair PE Library/ICT
Miss Agnew Library/ICT PE
Woodlands are not on a set day.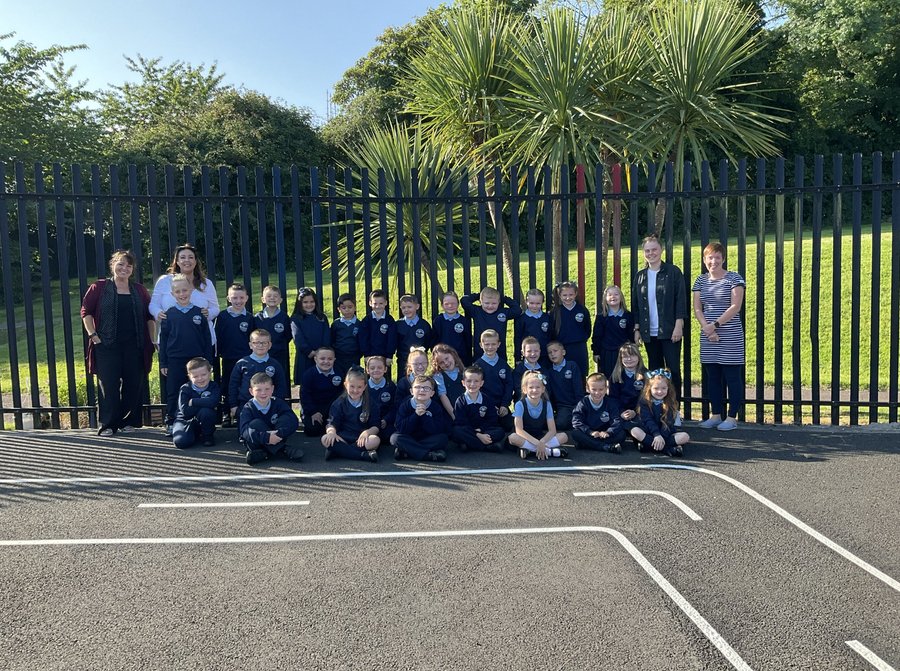 Mrs. Blair's class 2021-22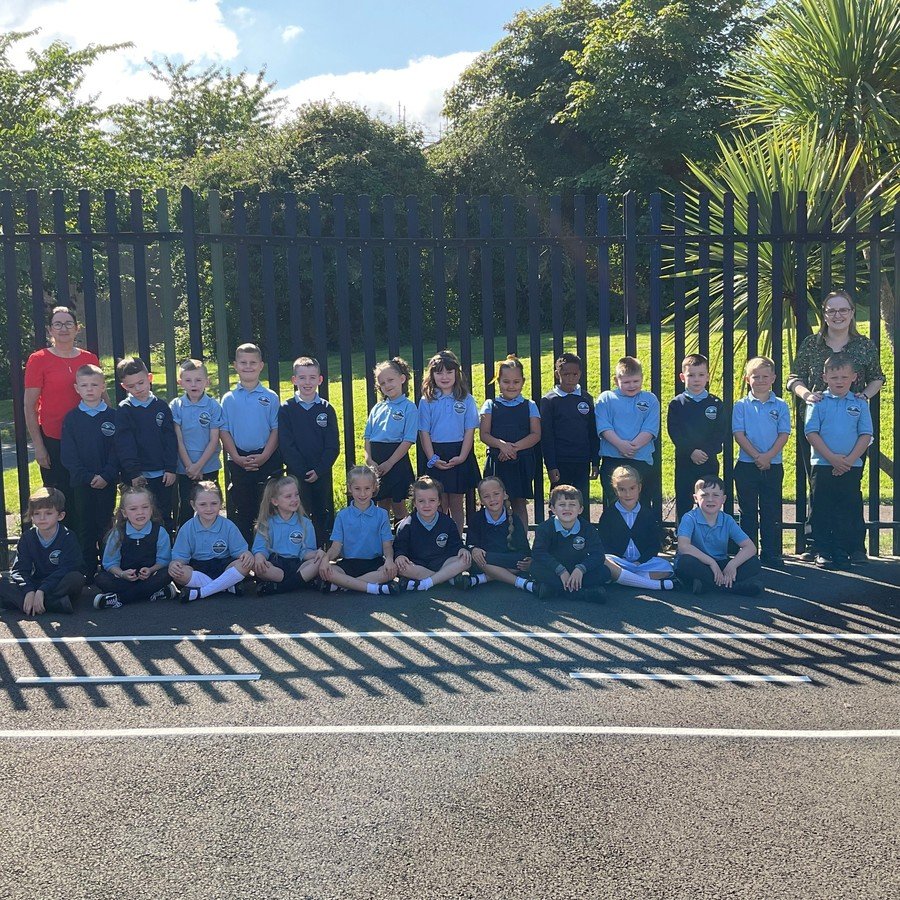 Miss Agnew's Class 2021-22
The P3s read the story The Jelly Donut Difference, about a brother and sister who make Polish jelly doughnuts to cheer up their next door neighbour. The pupils then made 'doughnuts' with kind acts written as sprinkles on the top.
P3 have been learning about asking questions. They prepared questions that they would like to ask Mr McDaid and were delighted when he came to the classroom so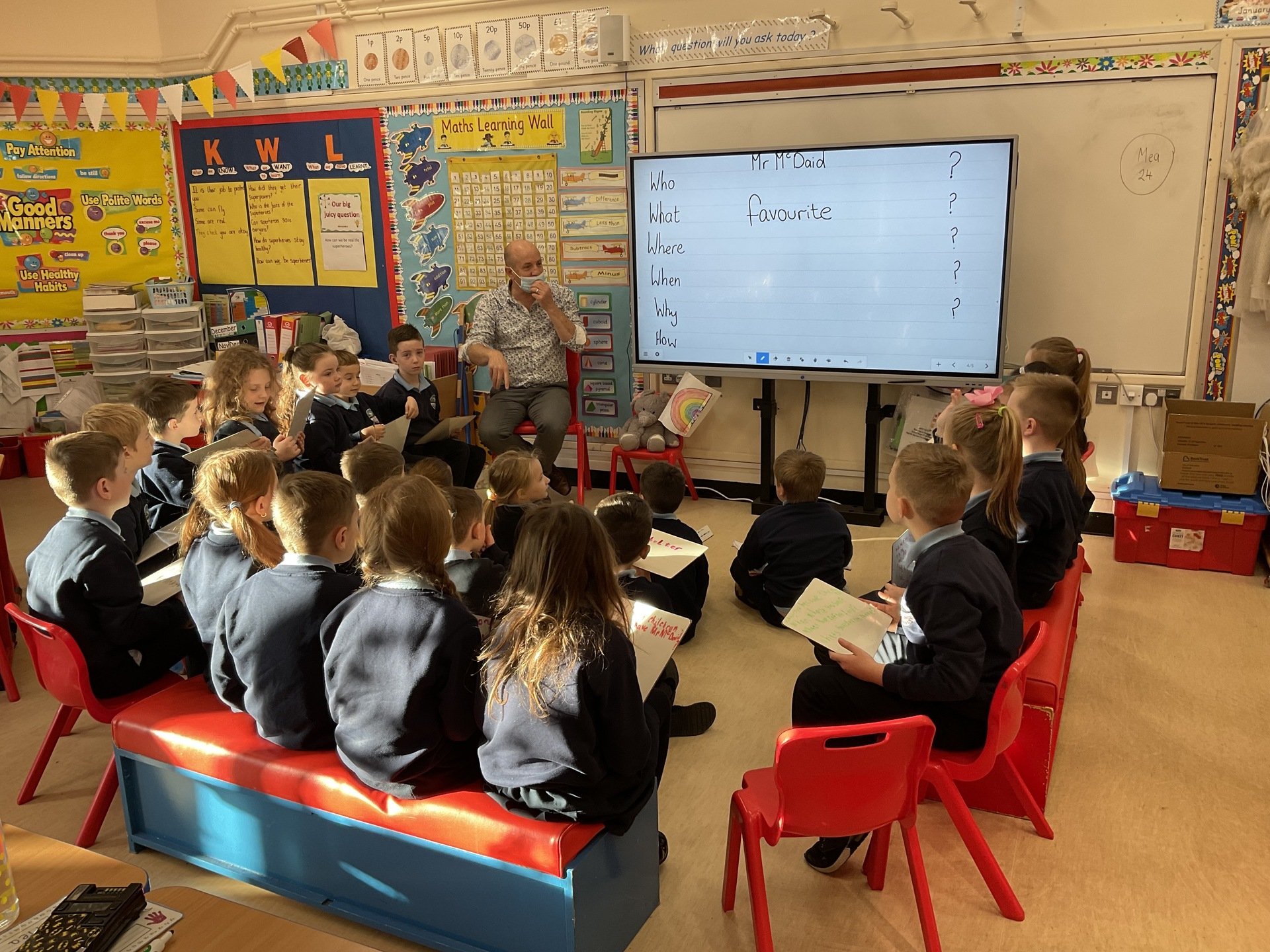 they could ask their questions in person.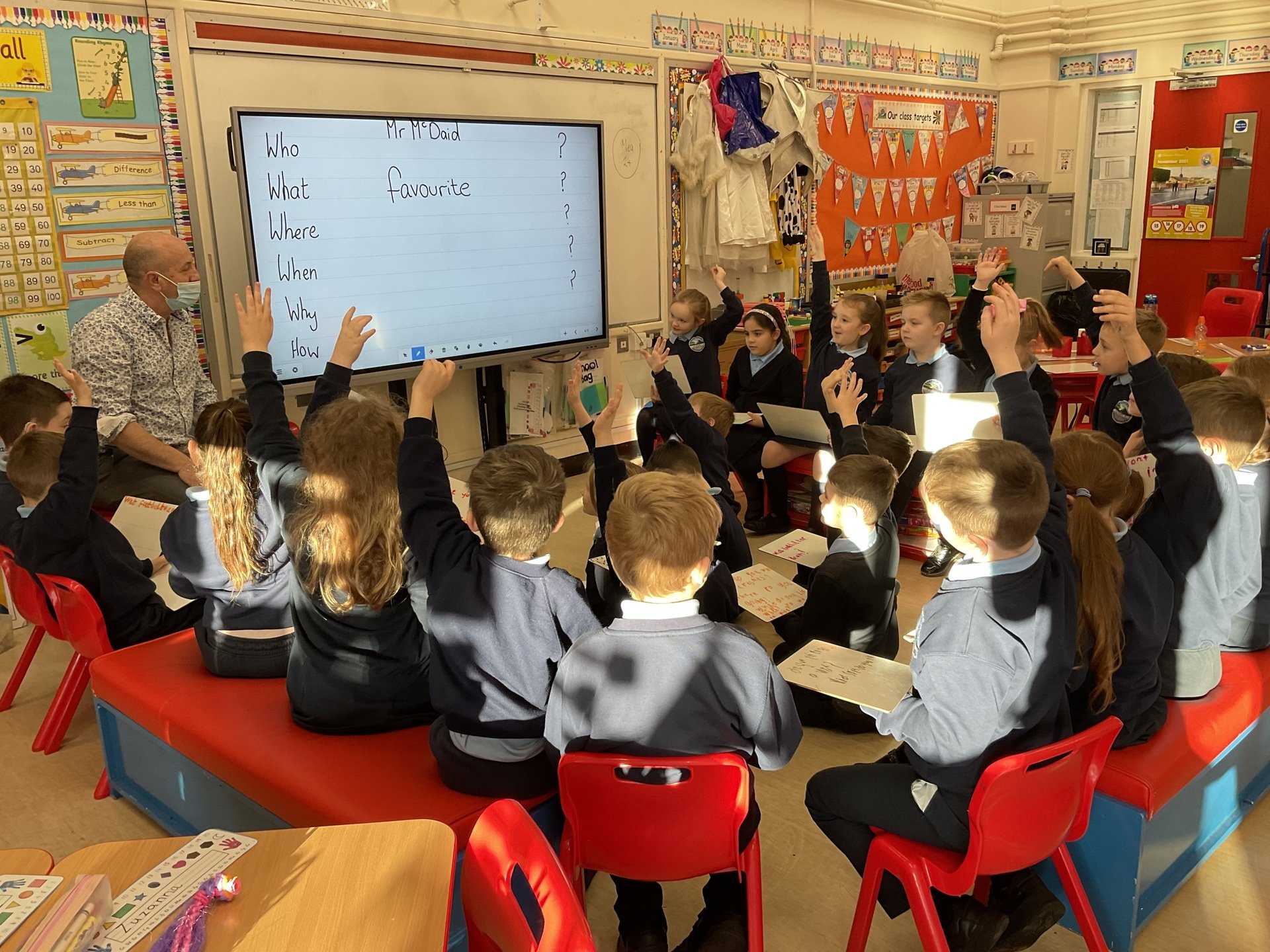 P3 enjoyed wrapping up nice a warm and reading in the beautiful surroundings of the Throne Wood.
We went up to the fire pit on the last day of term to roast marshmallows. We also used pastels to draw firework pictures. There are some beautiful artists in our class.
P3 are introducing themselves to Woodburn Primary and Central Integrated as part of Shared Education.
P3 were delighted that Mr McDaid brought them to the woods today. They had a brilliant time.
P3 were playing some maths games: spider's web and race to 100.
Today Primary 3 began their activities for Shared Education. The theme today was introducing ourselves and began with a brilliant workshop online from the drama group Play It By Ear. We all loved the interactive activities where we learnt about showing emotions through drama, developing characters and freeze frames. Afterwards we performed some freeze frames to make a video to introduce ourselves to the P3 classes at Woodburn Primary and Central Integrated. We will look forward to meeting our new friends in person later in the year.
P3 made our potatoes into Supertato! We read the books as part of our topic on Superheroes.
Here we are doing Superhero role play out at our new stage in the playground. We also made our own superhero shields.