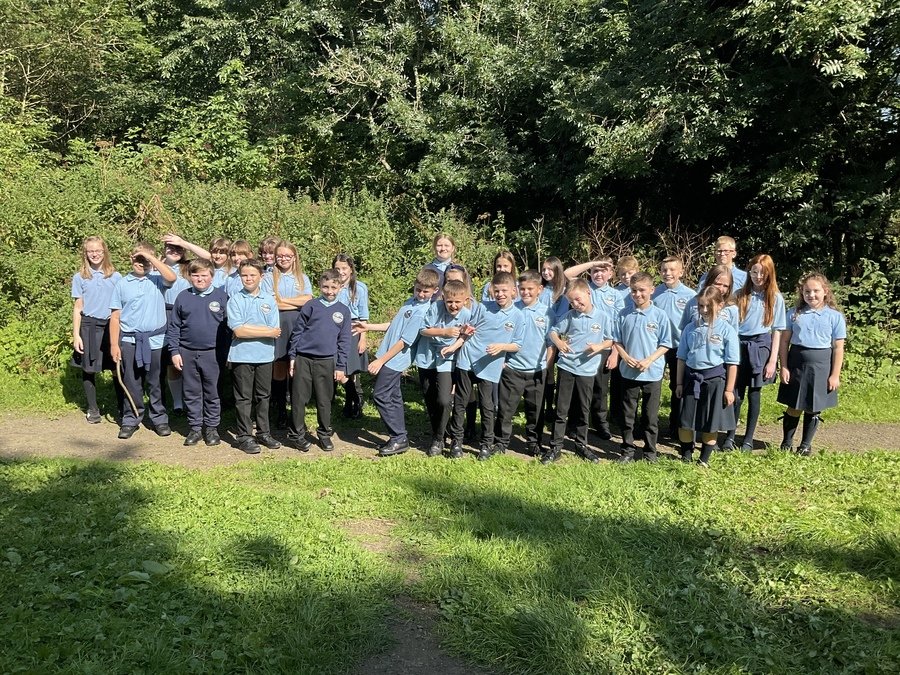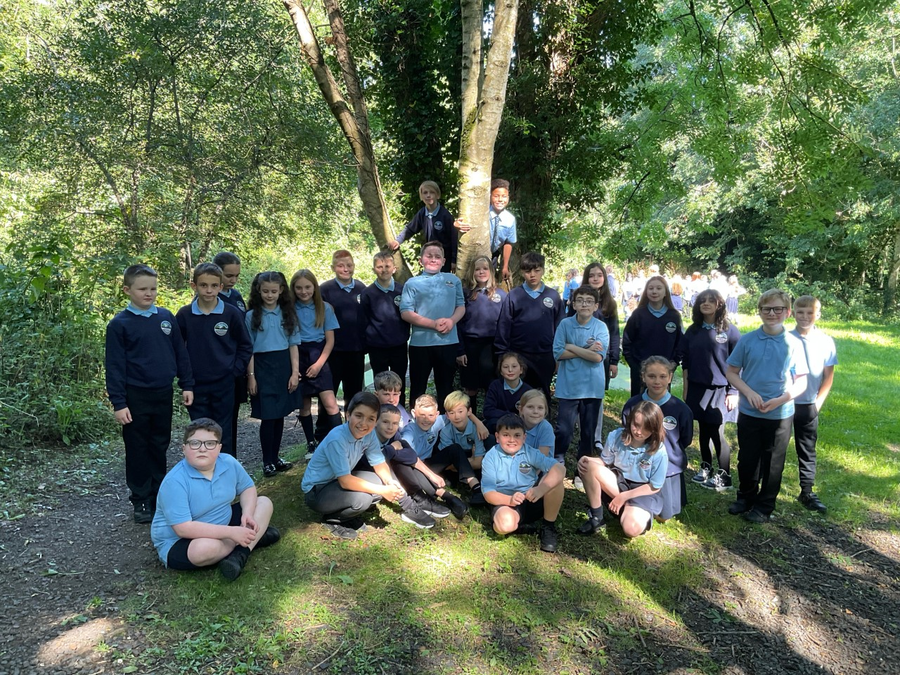 | | | | | | |
| --- | --- | --- | --- | --- | --- |
| | | | | | |
| | Monday | Tuesday | Wednesday | Thursday | Friday |
| Miss Flynn | | PE | Library/ICT | | |
| Mrs Szlachta | | Library/ICT | PE | | |
Woodlands any day for either class
Mrs Walsh's P7 class won Radio U105's competition, for Greenest Class of the Month. We shared all of the environmental work we have been up to, such as litter picking, building wind powered land yachts, and solar powered circuits, to name a few. We received a visit from U105's mascot, and a chrome-book. Well done P7's and thank you to radio U105!
P7 enjoyed our C.S Lewis School Trip around East Belfast on the 1st of April 2022. We visited St. Mark's Church, Campbell College, Little Lea, and the C.S Lewis Sqaure (during which we had hot chocolate and lots of yummy turkish delight like Edmund!)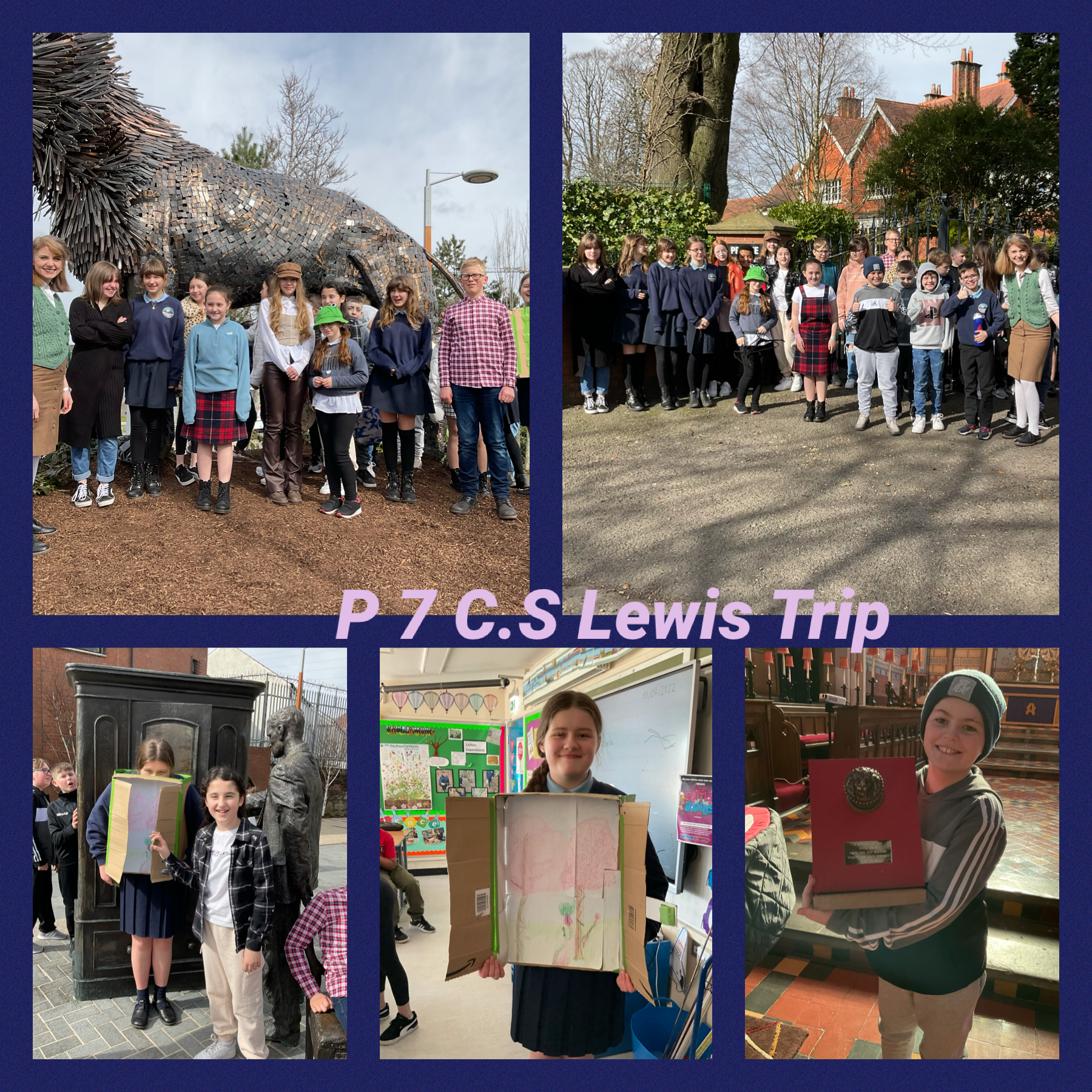 Mrs Szlachta's class paintings of NI landscapesm
Mrs Szlachta's P7 class loved their Victorian Day. Having watched the video, can you guess which activity they enjoyed the most?
"Primary 7 were transported back in time to the 1800's to attend a Victorian school! They were in for quite a shock - a stern Victorian teacher, dunces hat, rote learning and use of chalk boards gave an insight into the life of a Victorian child. When asked what era the children preferred, Mrs Walsh's class surprisingly said they'd rather like to stay Victorian! Who knew!"
Mrs Szlachta's class love being creative. Today they used charcoal and pastels on cardboard to capture nature.
Primary 7 had a special visit from 'Weaving Visuals' and 'Visible Joy' Photographer and Videographer, Brian.
First we learned about the history of the camera and how it connects to our topic of 'Victorians' - the first camera was a pinhole camera from the Victorian era.
Then we explored modern photography, focusing on how to create depth in our photos by including a foreground, middleground and background. During this workshop, we had lots of fun being creative, taking photos and sharing them with our class. We also got an insight into the profession of photography.
Please check out Mrs Walsh's class video of budding photographers below!
Speaking of photography, check out this amazing photo taken by a student in Mrs Walsh's class! This photo was taken using a camera above a carefully focused microscope. Can you guess what it is?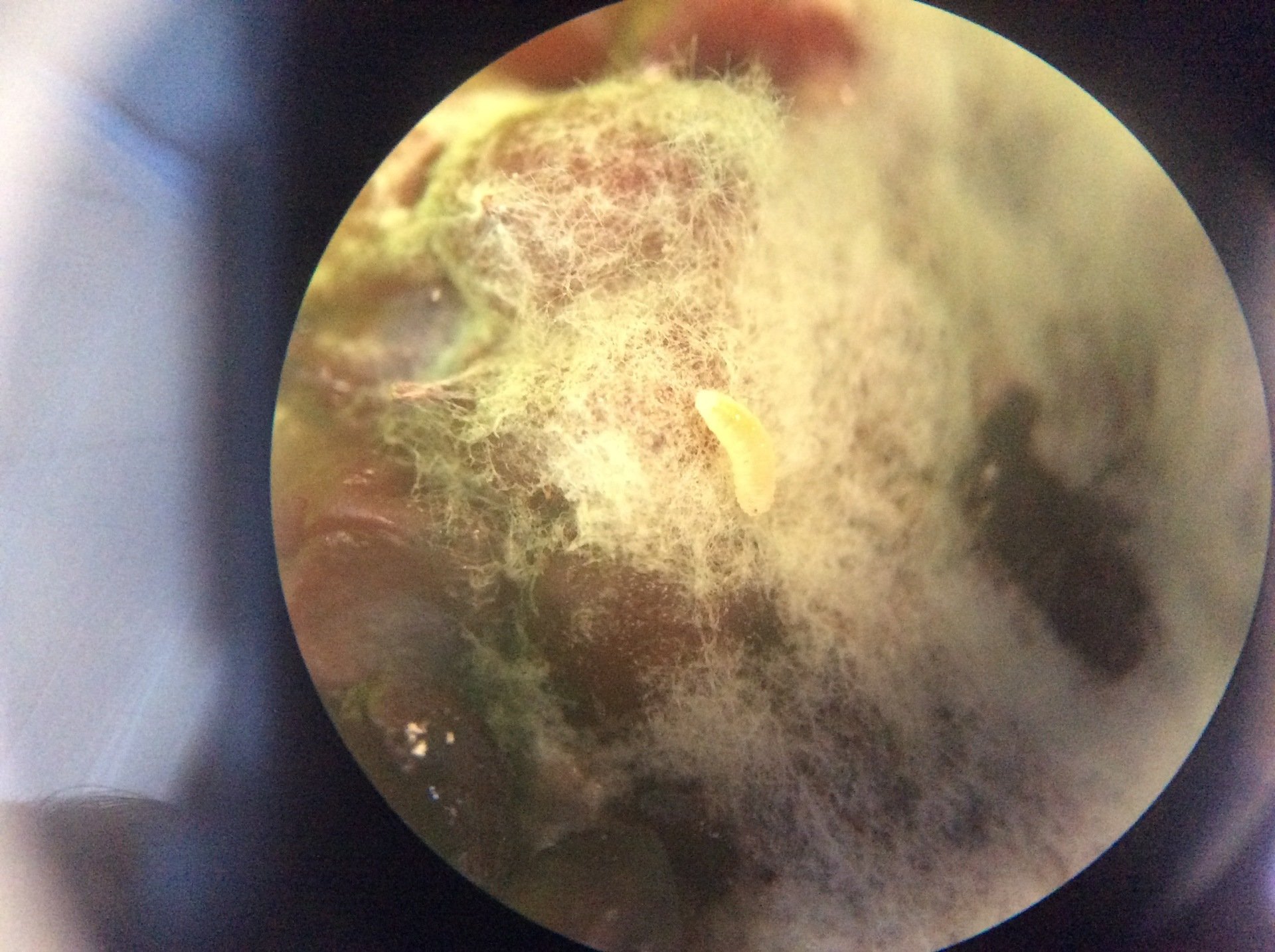 It is the larvae of a fruit fly found on fungus from a rotting blackberry. Pretty cool and gruesome sci-art!
Mrs Szlachta's P7 harvesting potatoes