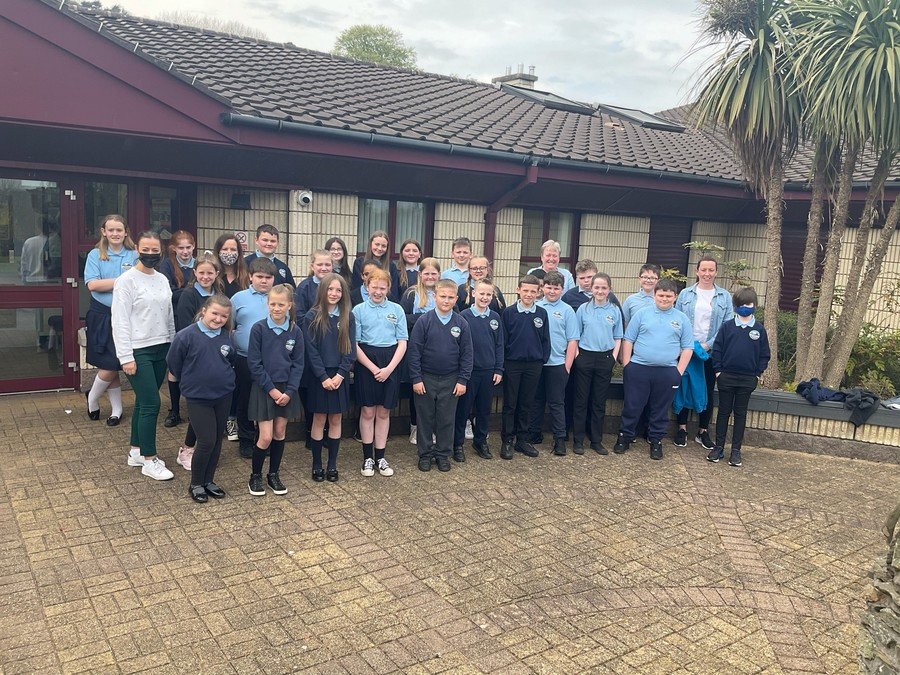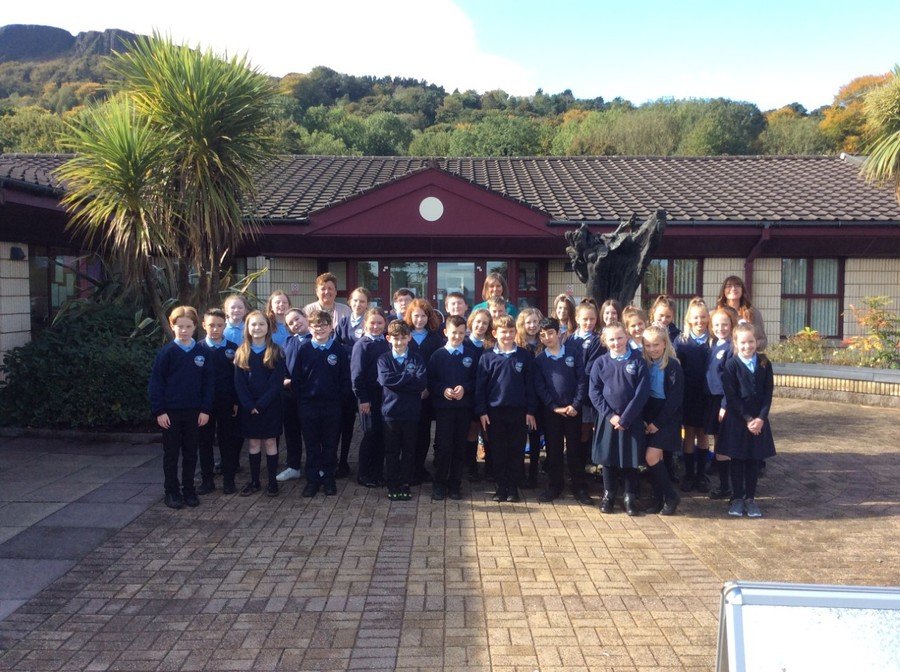 | | | | | | |
| --- | --- | --- | --- | --- | --- |
| | | | | | |
| | Monday | Tuesday | Wednesday | Thursday | Friday |
| Miss Flynn | Swimmng | PE | Library/ICT | | |
| Mrs Szlachta | Swimming | Library/ICT | PE | | |
Woodlands any day for either class
Over the last 2 weeks Primary 7 have been learning about weight and capacity/volume. The perfect opportunity to cook up a storm on our firepit. Tomato pasta and garlic bread were on the menu. What a great Friday afternoon
Primary 7 are making the most of the beautiful weather this week. Today we looked at anthropocentric climate change and David Attenborough'sh solution to Climate Change for Earth Day. We then picked litter in our woodlands. We also enjoyed some outdoor art. What a beautiful day
This week in numeracy, Primary 7 were learning about the properties of circles. We measured the circumference of trees in our woodlands and showed the radius, circumference and diameter of circles during our PE lesson outside
Miss Flynn's Primary 7s enjoying the first little while back. It was short but very sweet. We enjoyed getting outdoors, toasting marshmallows, building wigwams and catching up. It was so lovely to see you all!
Fantastic Aztec masks made by our Primary 7s.
During lockdown P7s read Kensuke's Kingdom by Michael Morpurgo. In the novel, the main character Michael is washed up on shore of an island. Here is the island as imagined by Mrs Szlachta's class.
P7 art inspired by our novel Kensuke's Kingdom by Michael Morpurgo
The children had such fun visiting Santa's Grotto
P7 used Miss Flynn's camera and took some beautiful photos.
Digging up P6 time capsule
Collecting different leaves in the woods.
Making buzzers using a circuit.