Harvest Assembly
Mr McDaid held a very interesting assembly with the key satge 2 children for harvest. He talked about how important harvest is and what it means.
He talked about seeds and played a game to see if children could guess what would grow from a seed that he displayed on the screen via a microscope.
He talked about how once the children were seeds and how they have grown and asked a few children what they want to be when they grow up.
The school would just like to thank all the parents and staff for their generous contributions to the harvest table. Mr McDaid explained that these donations will now go from our table to another table of a family who are less fortunate than us through the Peoples Kitchen Organisation.
People's kitchen collected the donations from Harvest Assembly. Thank you to all parents/carers etc who sent things in.
This year we introduced two new awards. These awards are dedicated to the spirit, vision and moral courage of two very special women who have dedicated their lives to the promotion of integrated education.
Over 40 years ago Jackie Davidson organised a meeting in her house for other parents who would be interested in opening up Belfast's first integrated primary school. One of the parents who attended was Linda Paul.
With other parents Linda and Jackie worked tirelessly, overcoming many personal and professional challenges to find an alternative to the segregated system of primary education.
In 1985 history was made when Hazelwood Integrated Primary School opened its doors to its first pupils. Both Linda and Jackie have been working in different capacities at Hazelwood ever since.
As a tribute to their vision and dedication it is with pride that we presented the inaugural Jackie Davidson Award for the Spirt of Integration and the Linda Paul Award for Creativity to two pupils this year.
We hope that these awards will recognise the values and ethos of integration in all our pupils at Hazelwood.
A child in P7 won the Jackie Davidson award and a child in P4 won the Linda Paul Award - well done boys and girls. Jackie and Linda's families were able to attend the ceremony.
The P3 and P4 Catholic pupils made their First Penance today in school. They made their teachers and the school proud. Well done boys and girls.
We are very proud to be one of the very first integrated primary schools in Northern Ireland and we will be forever grateful to the small team of founding parents, who came together over 35 years ago to join together our divided communities.
This year marks 40 years of integration. Hazelwood is one of the first integrated primary schools established in Northern Ireland. To celebrate 40 years of integration, one of the integrated school's principals is planning to write a song that can be song at NICIE events and celebrations. To help, the pupils at Hazelwood were asked to write an answer to the prompt: 'Being part of an integrated school is important to me because...' Here is what some of our pupils had to say:
"I get to learn about other religions and whoever you are or whatever you look like, you will always be welcomed at our school." Macey, P7 "Being part of an Integrated School is important to me because it is more than a school. It is a community with lots of wonderful and different people." P5 Mrs Rodgers's class.
"To me it's important because it helps me not judge people for what they believe in and without it I probably wouldn't have my friend, who isn't the same religion as me. It also makes me feel happy that other people will feel included." Lisa, P7
"Being part of an integrated school is important because it doesn't matter if anyone is different. It is special because anyone can come here." P2, Mrs Joyce's class.
"Integration is special. It does not matter if you're a different religion. We're all the same. We're a big family." Laura, P7
"It feels like home." Jake, P3 "It is important because we learn how to share." Lee, P1
"Integrated is what it's called. It doesn't matter about race or religion. All that matters is the size of your heart." Corey, P7

Integrated Month 2021: TOGETHER
This year our integrated month celebrations have been a little different. Nursery - Primary 3 were able to learn about integration and celebrate our integrated school together in school. P4-P7 had to complete work on integration from home. Luckily we are now all back together!
Here is some of the work we have completed on this year's theme of TOGETHER.
The theme for Integrated Month this year is 'Together' and P5 celebrated coming back together in school last week by making this beautiful bunting. ❤️❤️❤️
They have also been very busy writing pen pal letters to connect with P5 pupils from Lough View Integrated PS... we will share some pics of this project with you all when we receive our first letters.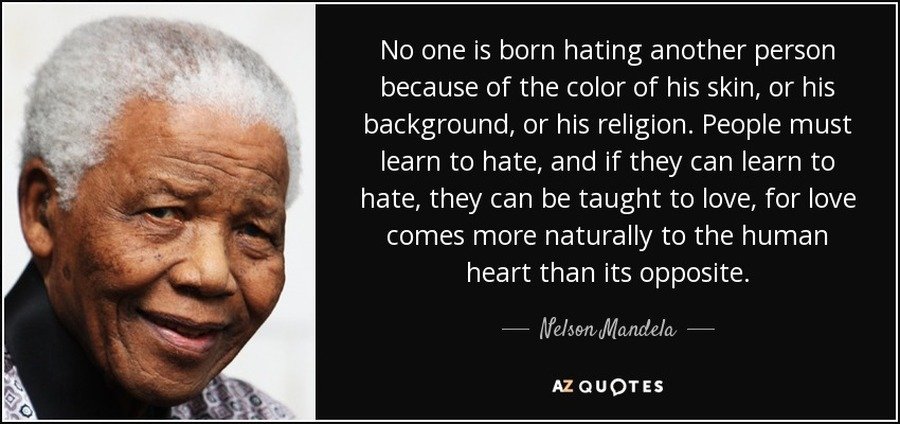 At Hazelwood we aim to ensure that we promote the individuality of all those in our school, irrespective of ethnicity, attainment, age, disability, gender, sexuality or socio/economic background (Inclusion and Diversity Policy).
Father Cassidy from St. Gerard's parish came in to meet all the children who would be making their sacraments this year.
Happy Diwali
We have been learning about the festival of Diwali. It is the Hindu 'festival of lights' and it marks the New Year in India. Below is a display of some of the work the classes did to celebrate Diwali.
P3 made colourful paper diva lamps, P5 decorated paper plates with bright Rangoli patterns and had a try at some henna hand art. There was also a trail of glitter coming from one of the P7 classrooms.....
A big thank you to Miss O'Hagan too for working with a group outside (in the pouring rain) to decorate our entrance with beautiful chalk Rangoli art!
In the reception area we also have an example of a beautiful traditional sari outfit which was donated to the school by a one if our lovely mums (mine!)
Integrated Month
As part of Integrated Month 2018, we held a cultural food celebration in the hall. Each class prepared traditional food from a particular country. Parents, family and friends of Hazelwood were invited to this celebration. Each class also completed projects based on the theme of 'Everybody Outstanding'.
Big Small stories
Hazelwood took part in the Big Small Stories project, which aimed to capture the history behind integrated schools. As part of our contribution we archived photos from the very beginning of our school up to the present day: over 30 years of Hazelwood Integrated Primary School.
Barry Mc Guigan opening the school in 1985
Staff training
Our staff are always aiming to both enhance the teaching and learning within our school and promote our integrated ethos. Over the last year we have had training for all staff on how to facilitate discussion within our classrooms about issues that make be contentious.
Some of our staff completed training on Anti-bias Education, which aims to empower teachers to deliver a curriculum which is unbiased in its approach.
Last academic year we also received another visit from Dr Enright, the founder of the International Forgiveness Institute. He developed a programme for schools, which teaches children about respect, inherent worth, empathy and forgiveness. It was good to see Dr. Enright again and gain a better understanding of his philosophy and the programme itself. To find out more, visit the Forgiveness Education website.
https://internationalforgiveness.com