P5 topics are:
Our Local Area
Early Man
The Cut-Throat Celts
The Ancient Egyptians
The Spanish Armada
Monday

Tuesday

Wednesday

Thursday

Friday

Mrs Breslin

PE

Library/ICT

Swimming

Woodlands

Adventure Playground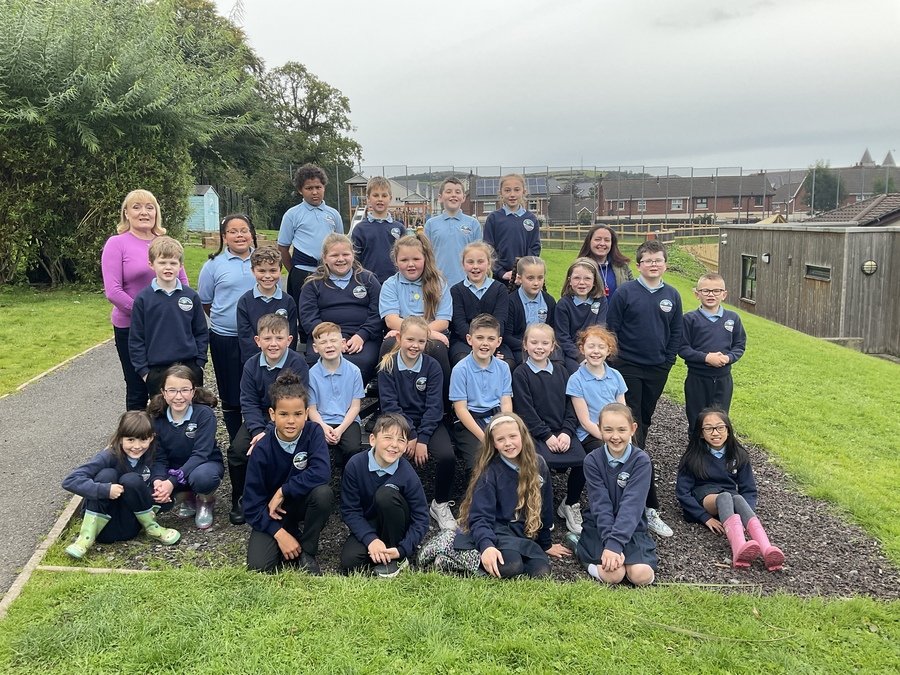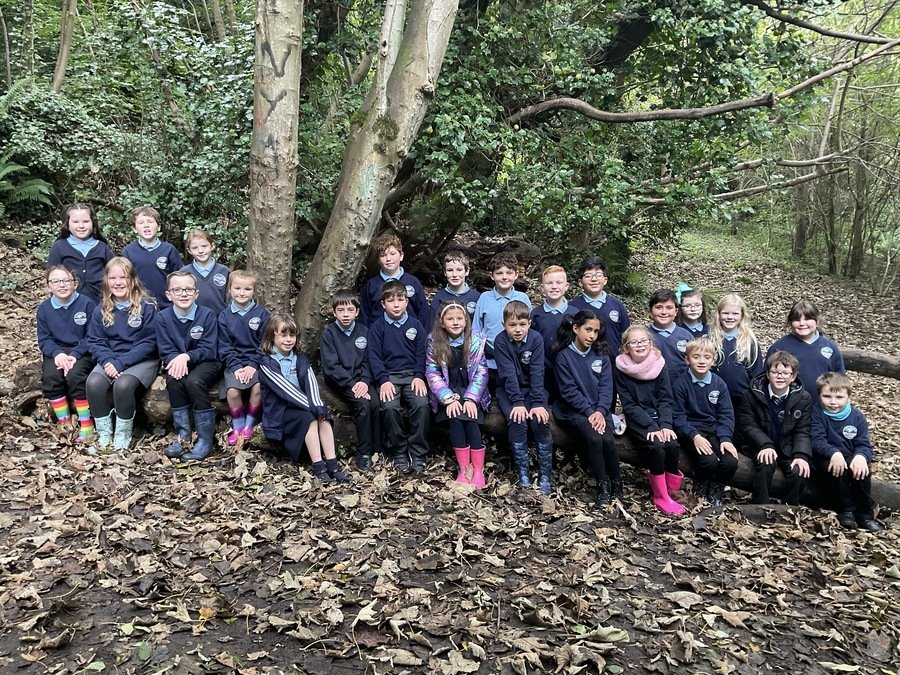 Monday

Tuesday

Wednesday

Thursday

Friday

Mrs Armstrong

PE

Adventure

Playground

PE
Woodlands when possible
As part of Anti-bullying month, we have been thinking about kindness. We're trying our best to say one kind word every day. To start us off, we wrote one kind word for our partner on each finger of these hands - take a look at our lovely display!
P5 had a magical Harry Potter Day!
We found Platform 9 3/4 from our playground, boarded the Hogwarts Express, made wands and broomsticks in the woods, played quidditch, made potions and cast 'Wingardium Leviosa' spells to make feathers fly around the classroom.... have a look at some of our videos and photos!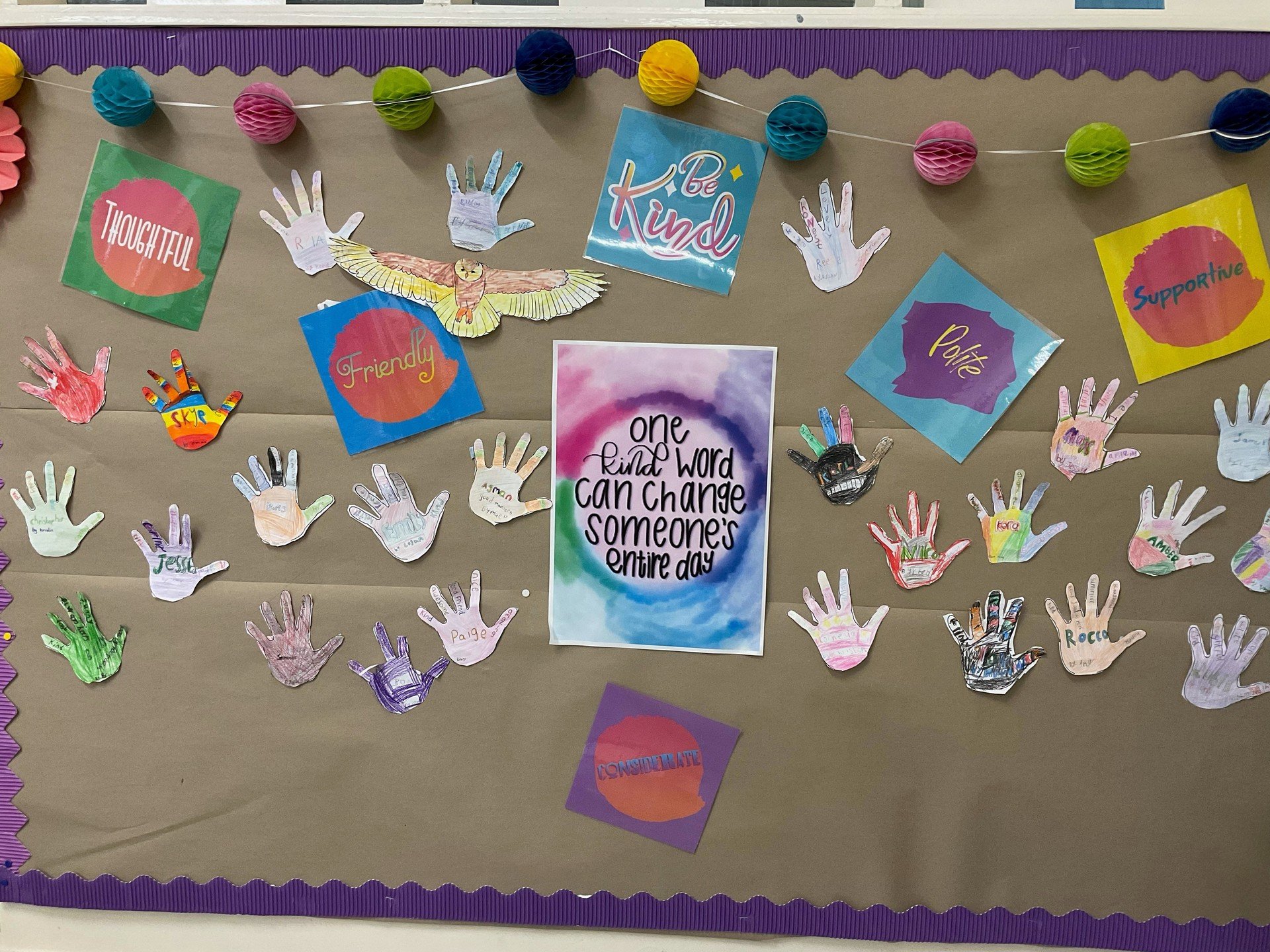 Mrs Armstrong's class enjoyed eating our homegrown potatoes and cooked their beans on the fire. A perfect Tuesday afternoon.
Science. P5. We made compasses using a pin, magnet, cork and water. This linked to our numeracy of direction this week.
This morning P5 enjoyed an alfresco breakfast of toasted muffins, butter and jam at the fire-pit.
We read the book Have You Filled A Bucket Today? and the kids are engaging with the display to share with their classmates how they filled their bucket. Makes me so proud!
P5 made paintbrushes from natural materials and expressed themselves through paint
P5 experiencing the wonderful world of IZAK9 for the first time.
P5 thought of a worry, popped it on a cloud and watched it float away #mindful
P5 completed some lovely art pieces inspired by nature ❤️❤️❤️
Spring Art in the Woods
P5 had fun making their own paint brushes from sticks and leaves today! We studied the beautiful spring flowers and created two fab collaborative art pieces.
P5 had their mummies with them in class today!
Both P5 classes enjoyed meeting 'together' in the woods today for a socially distanced lesson to celebrate Integrated Month. Mrs Armstrong delivered a brilliant lesson on survival skills and taught us how to make a water filter from a plastic bottle! #IEM2021
....We still decided it was best for us not to taste the filtered pond water at he end of the lesson....
P5 have made wands and brooms in the woods and magical potions.... our class novel is of course Harry Potter!
Ok... it is impossible to not dance along with these P5s!
Can you walk like an Egyptian?
P5 Learn About The Cut Throat Celts
Seesaw Scavenger Hunt
P5 RB tried a live scavenger hunt with Mrs Breslin on Seesaw and here are some of the crazy images she received!
Splendid Swans
Look at our amazing creations! This was a STEAM activity to create a swan at home. P5 listened to the famous Celtic story of the Children of Lir and then they were challenged to make a swan with moving wings... we were blown away with the varied and creative outcomes we received for this task!