Welcome to P2!
Lots of exciting things happen in P2, like lots of indoor and outdoor Play-Based Learning, visits to the woodlands and French lessons with Stephané.
Our topics are:
- 999 -Emergency Services
- Space
- Materials
- Birds
- Houses and Homes
Our teachers are Mrs Joyce and Miss Davis. Our classroom assistants are Mrs Cunningham, Mrs Trisolini, Miss Serdet, Mrs McCabe and Mr Belkessam.
**Woodland visits are not on a set day.
Have a look at the photos of some of the fun things we have been up to!
P2 enjoying their roasted fruit and icecream. We even had a sing-a-long around the fire pit with plenty of dance moves on show! What a great day
P2 have been working super hard all week so as a treat today we had barbecued fruit skewers and ice cream! It was delicious!
P2 have been doing a great job of looking after our potatoes! We are keen gardeners and love helping Mrs Cunningham look after the garden!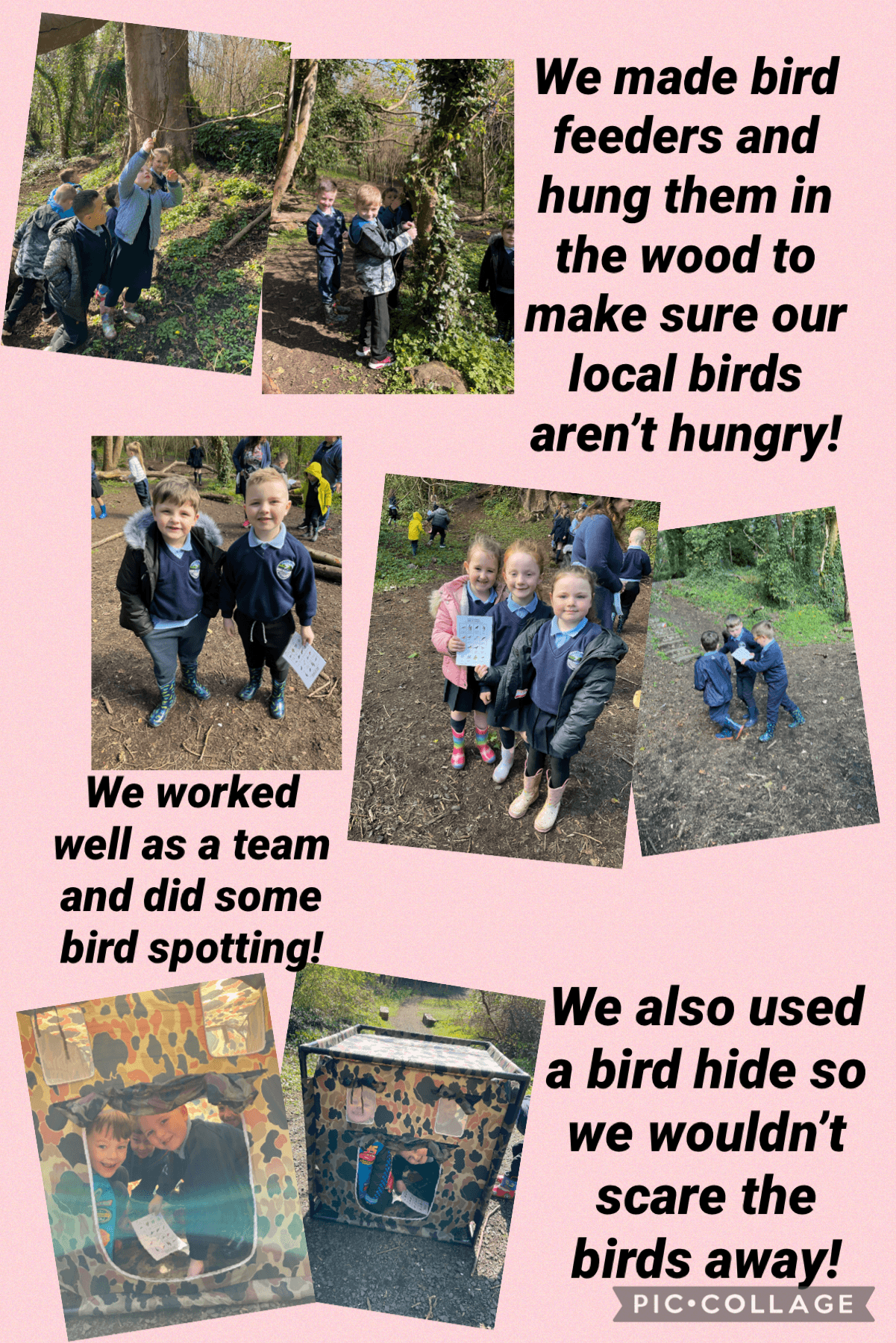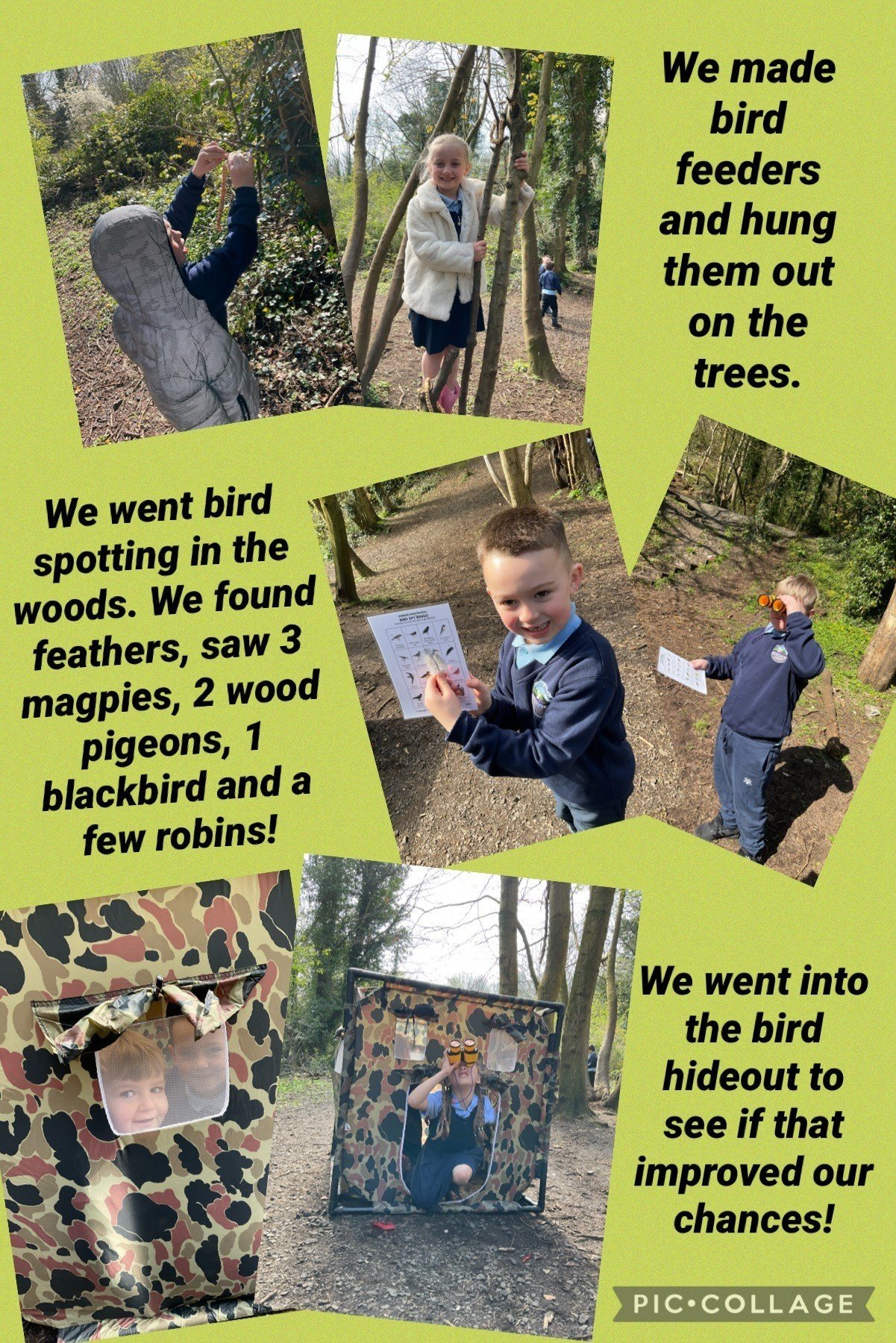 We have been enjoying lots of fun activities during Play-Based Learning to help us explore and learn all about birds! We have been feeding our lovely toy birds, painting birds and making nests for them from playdough.
P2 had great fun making yummy toast around the campfire!
P2 reunited around the firepit. Enjoying some tasty marshmallows
Home Learning
P2 have been learning about money in their new Clothes topic and have made their own price tags at home. They also had the opportunity to make their own clothes shops using a range of household materials. The boys and girls were then able to sort their clothes into different categories and design new items to sell. Great work from everyone involved!!
We love playing games to practise our new sounds and words! We are getting to be real expert readers!
In November P2 took part in the #Elias200 campaign to raise money for the Children's Heartbeat Trust. The boys and girls heard about Elias' story and really wanted to raise money and awareness. For the past number of weeks we have been completing 200 exercises daily.
P2 have been having lots of Autumn fun in the woods. We made tree rubbings on the trees and then had fun enjoying the Autumn leaves.
As part of our birds topic we went to the woods and worked in pairs to make our own nests. Don't our birds look very cosy in their new homes?
P2 turned into astronauts this week and sampled some astronaut food. Some of us loved the taste of it while others weren't too sure.