Welcome to P2!
Lots of exciting things happen in P2, like lots of indoor and outdoor Play-Based Learning, visits to the woodlands and French lessons with Stephané.
Our topics are:
- 999 -Emergency Services
- Space
- Materials
- Birds
- Houses and Homes
Our teachers are Miss Davis and Miss Scott. Our classroom assistants are
**Woodland visits are not on a set day.
Have a look at the photos of some of the fun things we have been up to!
Celebrating the Queen's Platinum Jubilee.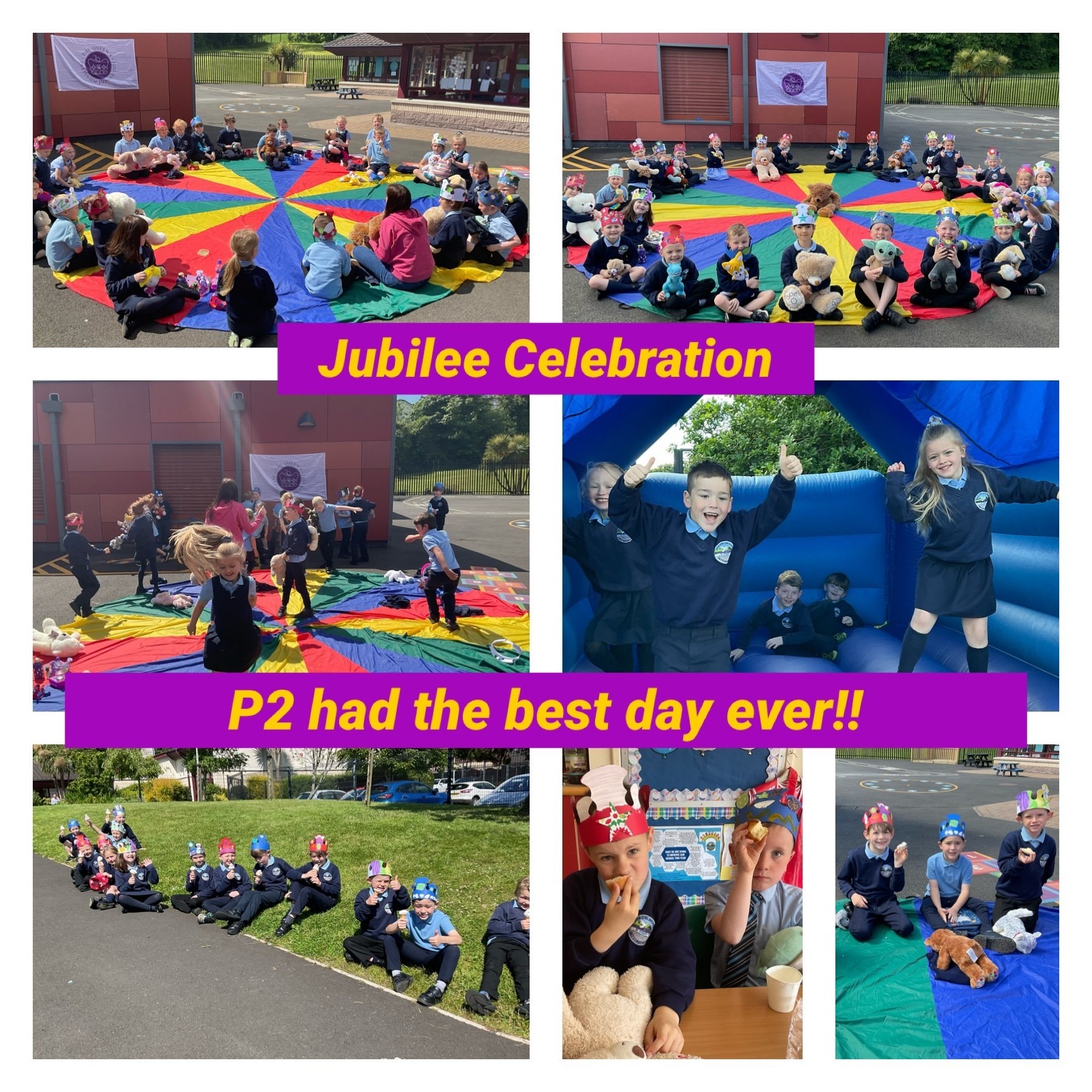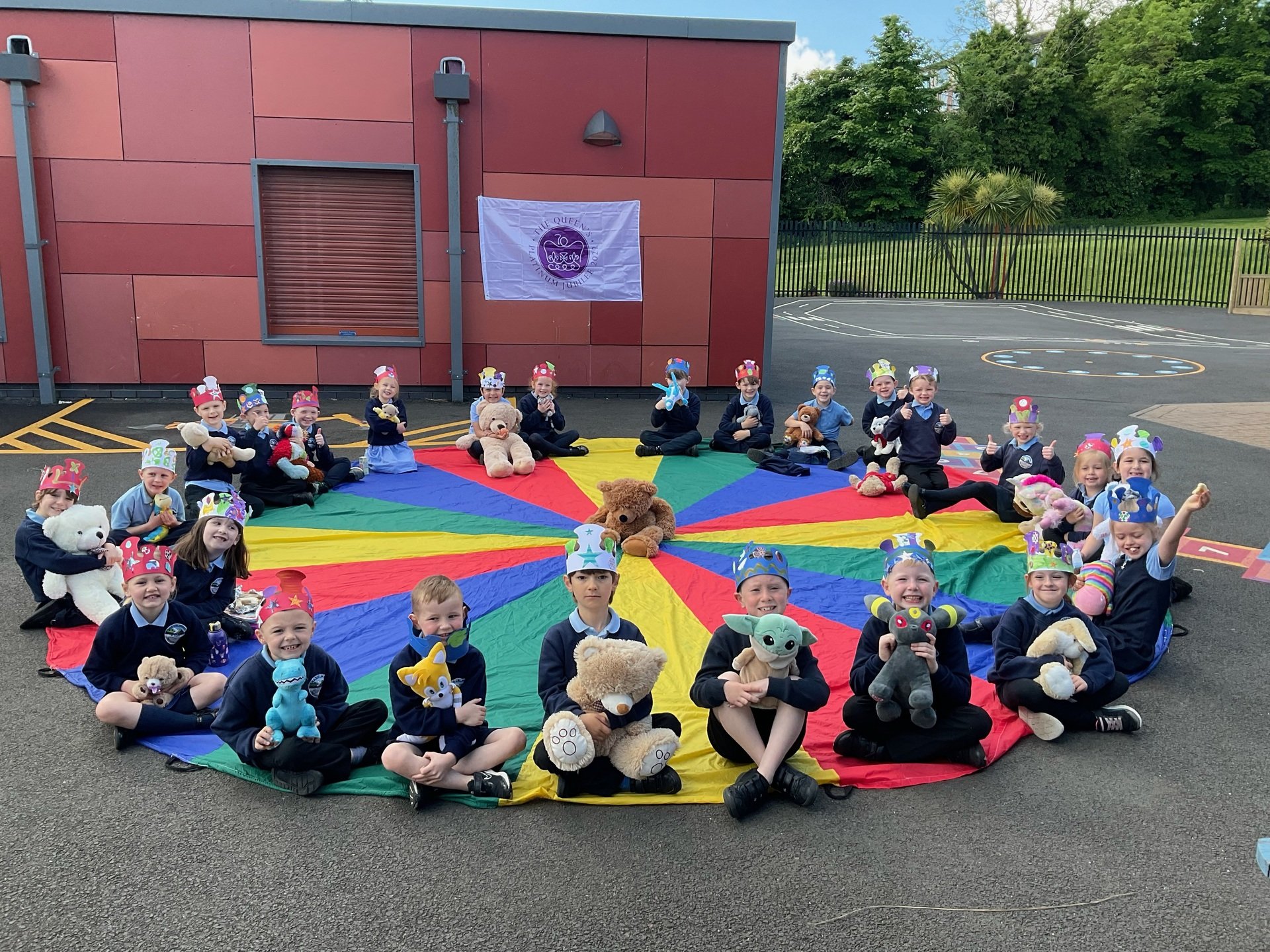 Click on the links below to see what P2 have been up to.
P2 children enjoyed their Easter egg hunt today in the woods.