Primary 1 is a very special and exciting year for all our lovely boys and girls. Mrs Byrne, Mr Magill and Miss McGrann are sure to make this a very memorable year for you. We learn lots of new things in literacy and numeracy and most importantly have lots of fun in our indoor and outdoor playtime.
Primary 1 yearly topics are as follows: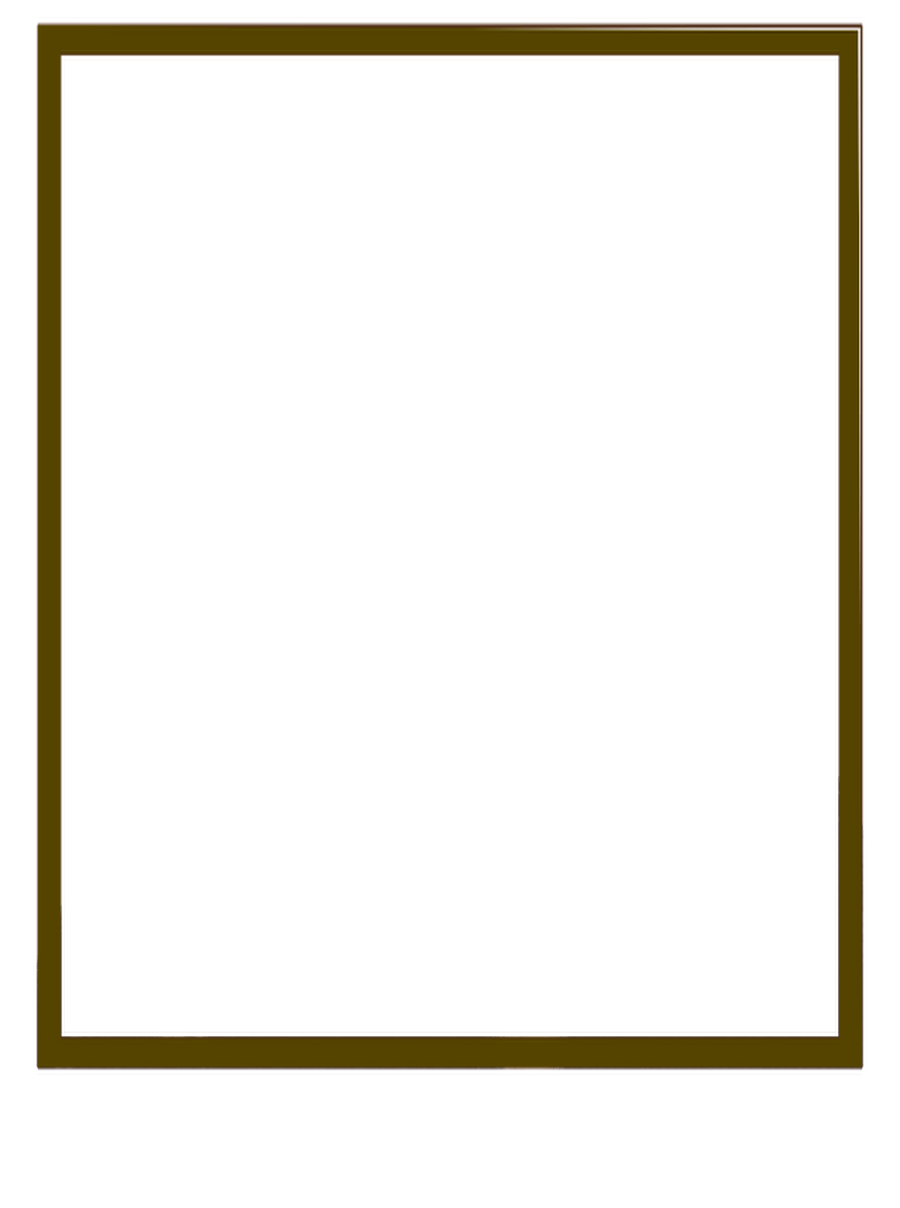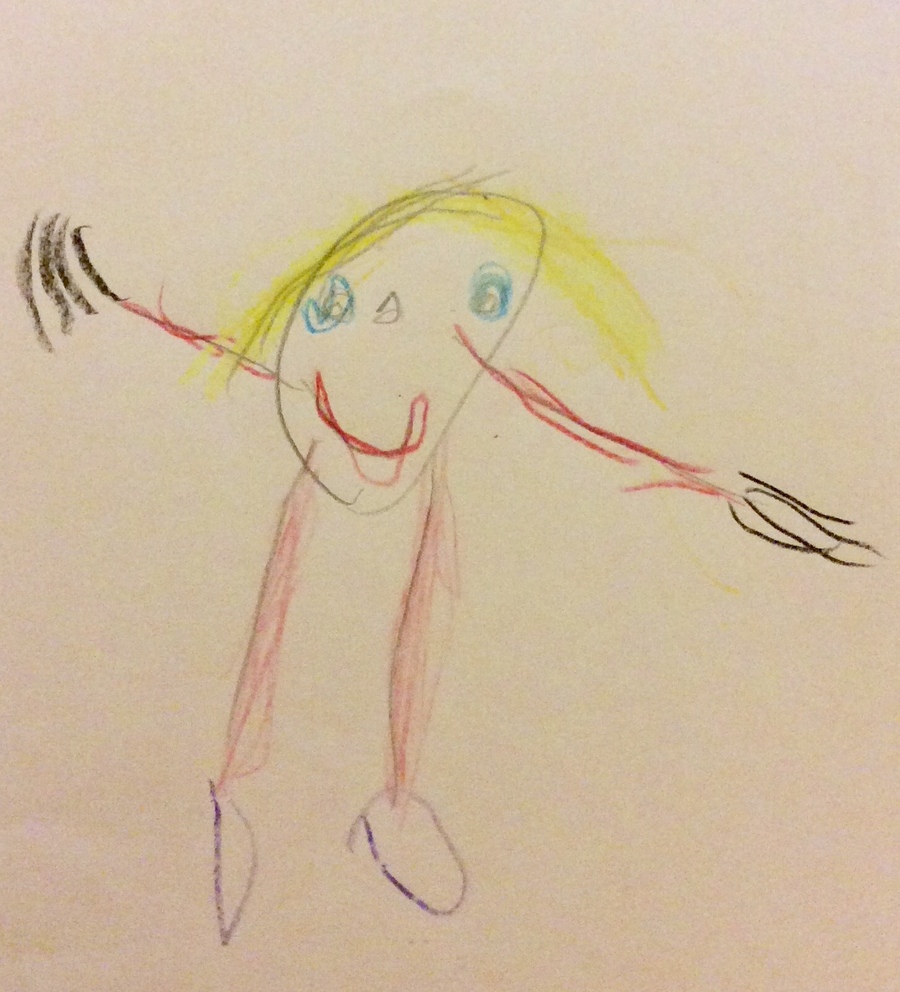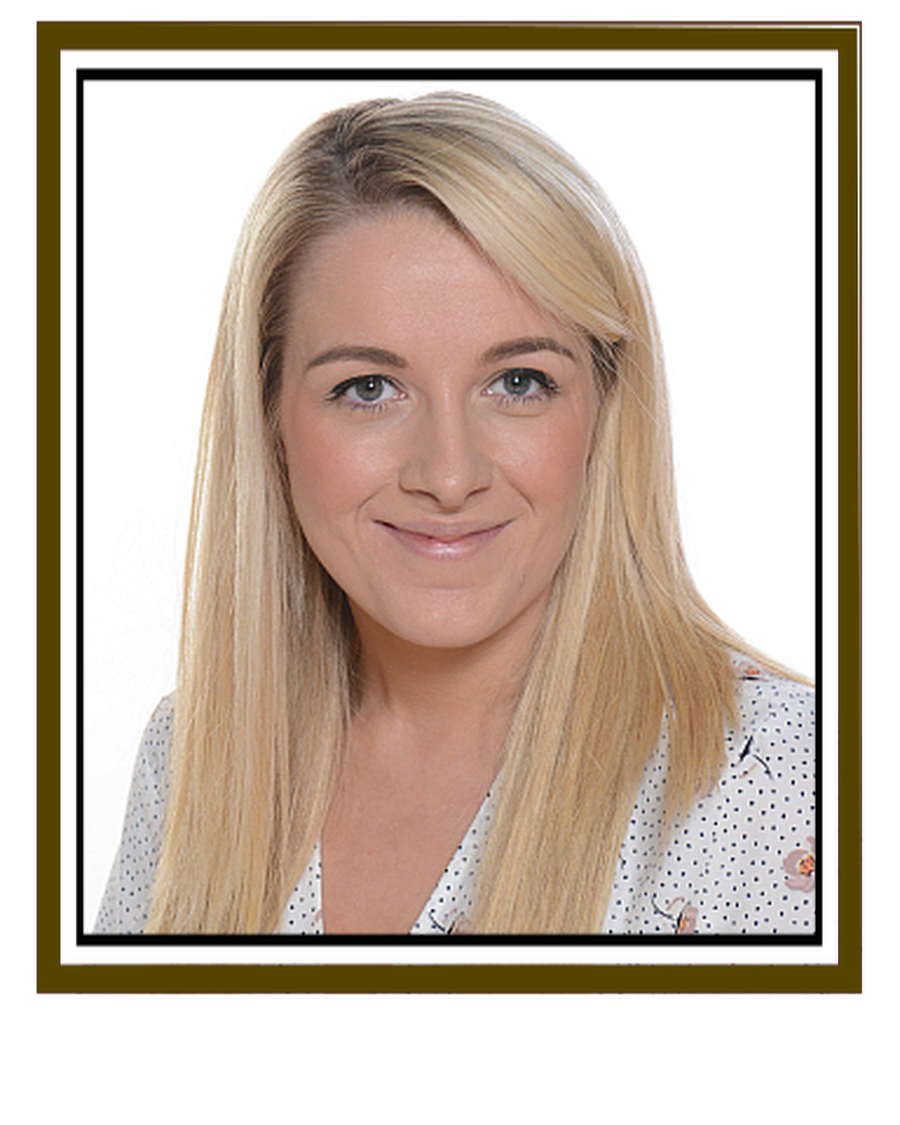 Mr Magill on Monday and Tuesday
| | | | | | |
| --- | --- | --- | --- | --- | --- |
| | Monday | Tuesday | Wednesday | Thursday | Friday |
| Miss McGrann | | | | | |
| Mrs Byrne and Mr Magill | | | | | |
| | | | | | |
| | | | | | |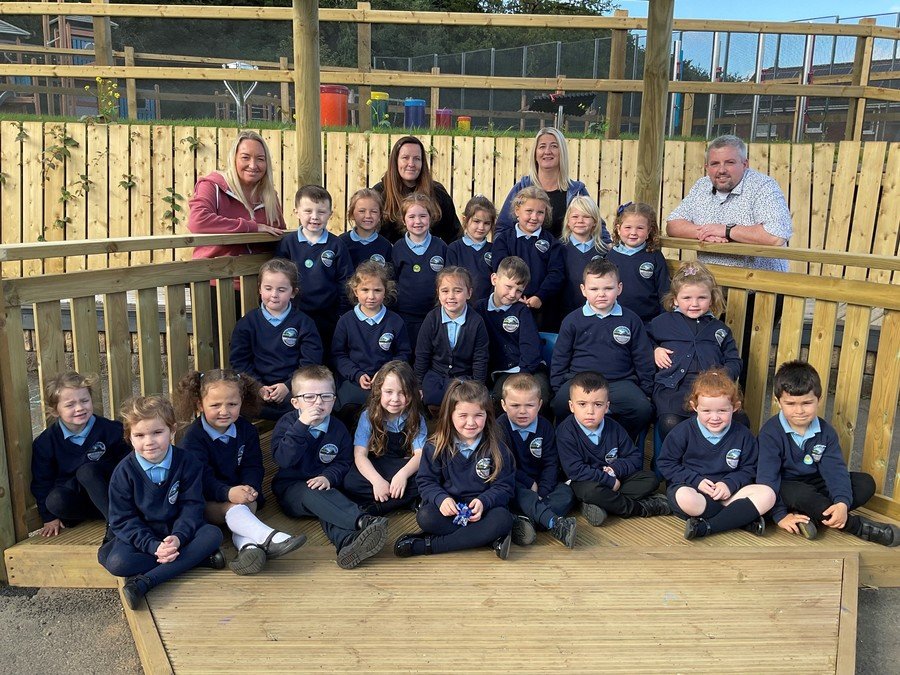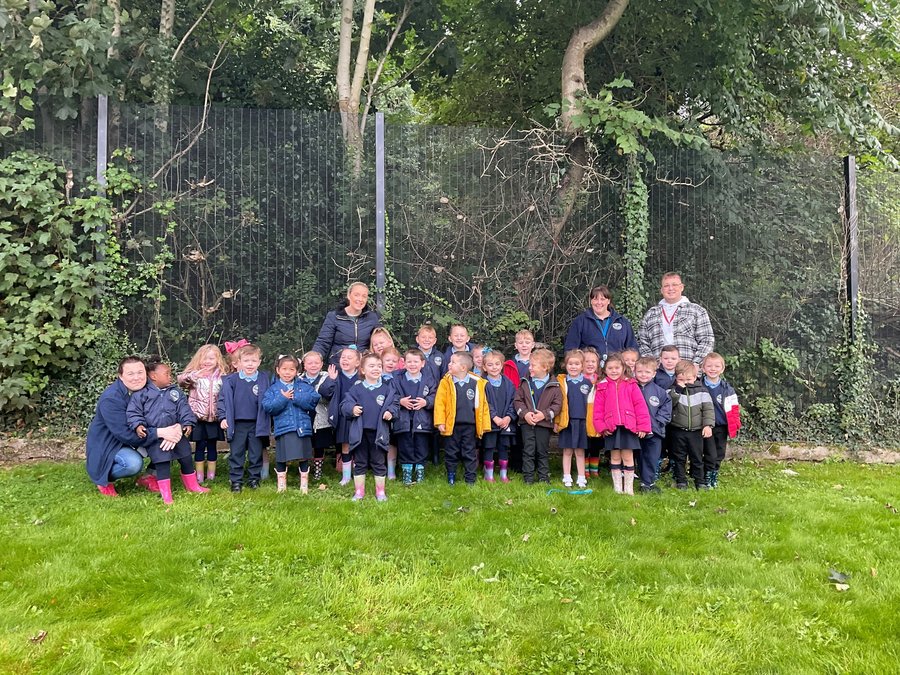 P1 enjoying Streamvale Farm
P1 taking advantage of this lovely weather and enjoying story time outside and a visit to the woods for some fun.
Miss McGrann's P1 class had so much fun practising their songs around the fire pit which they have been learning with the Belfast School of Music. They all had so much fun.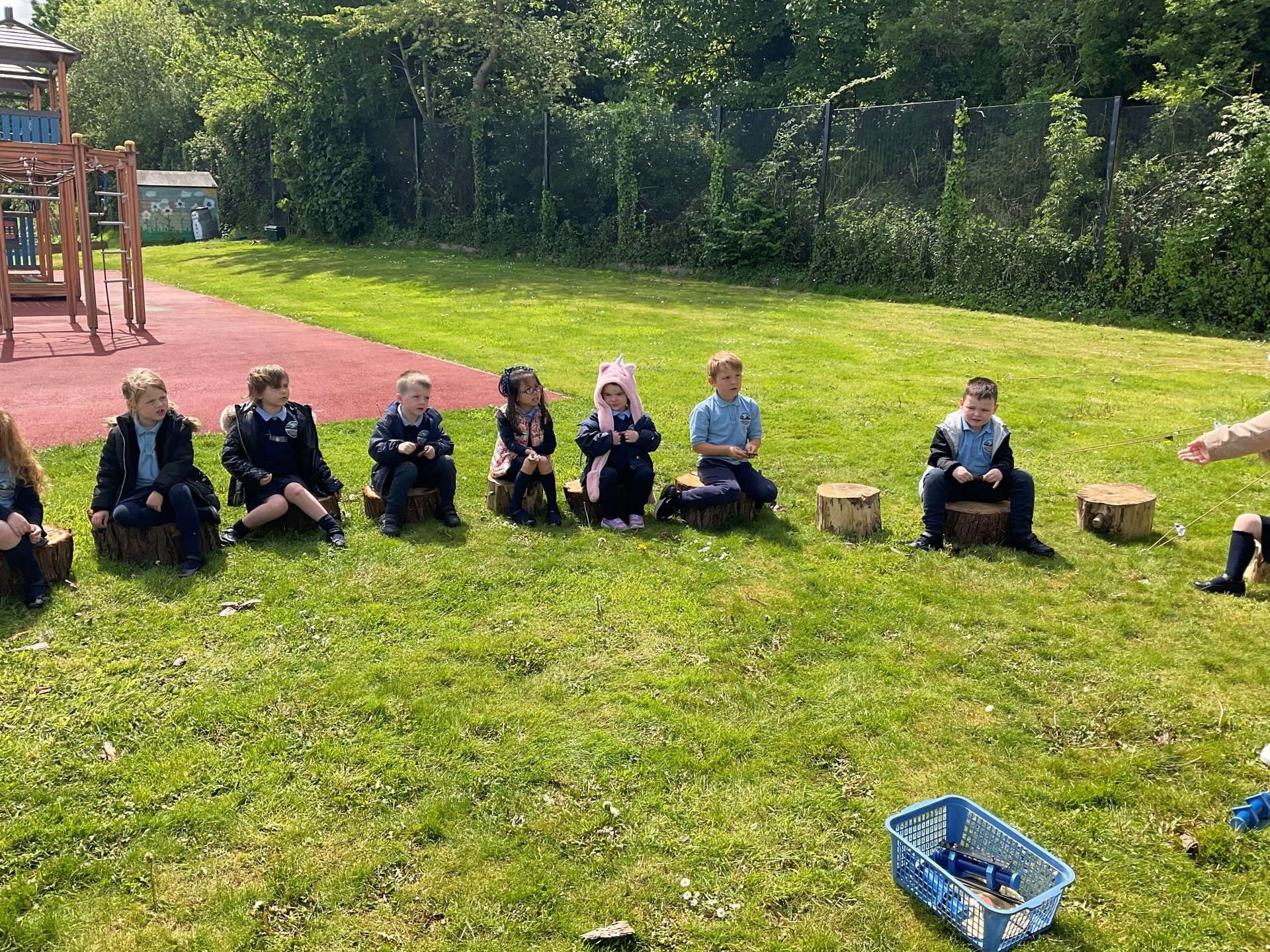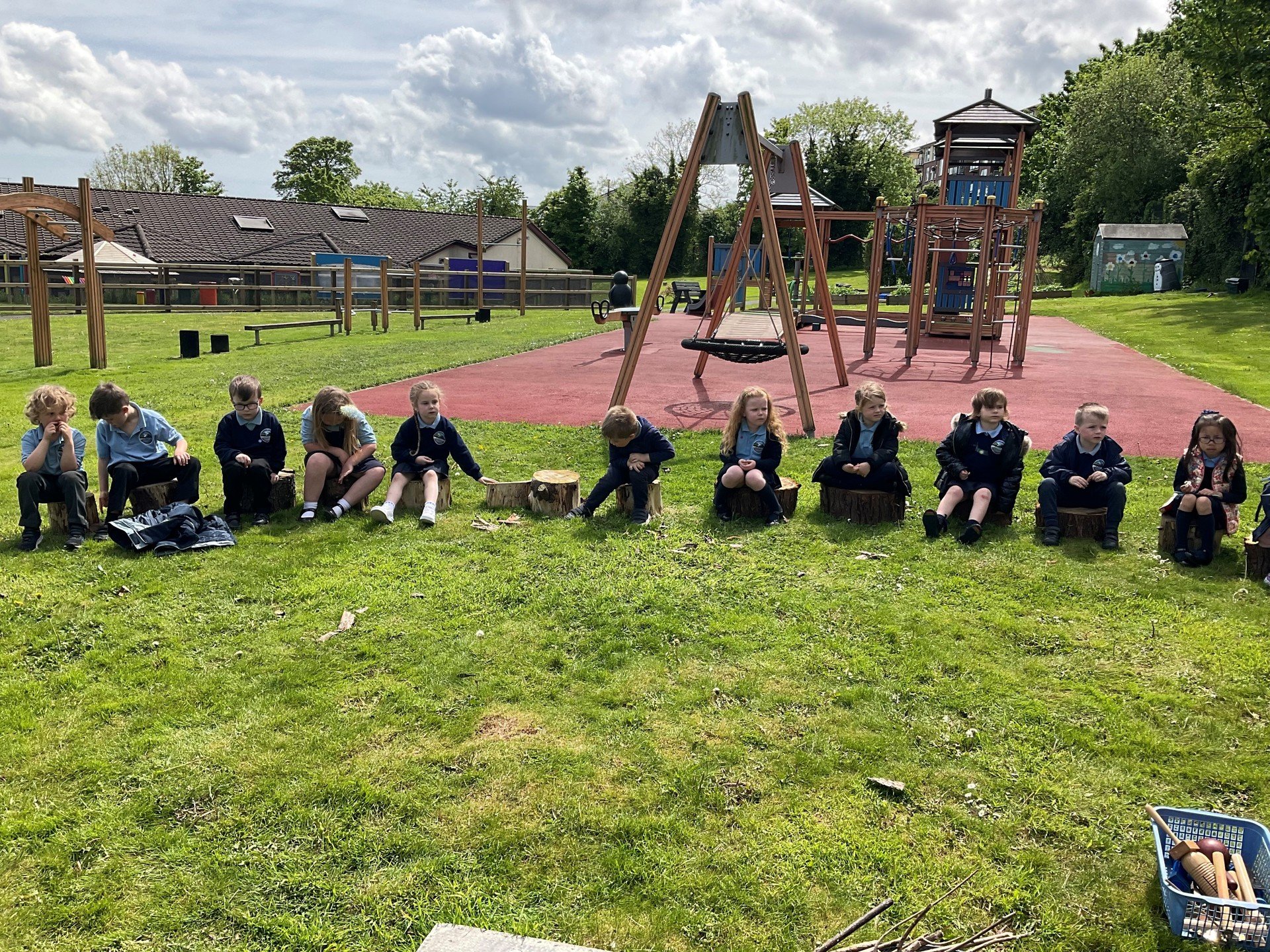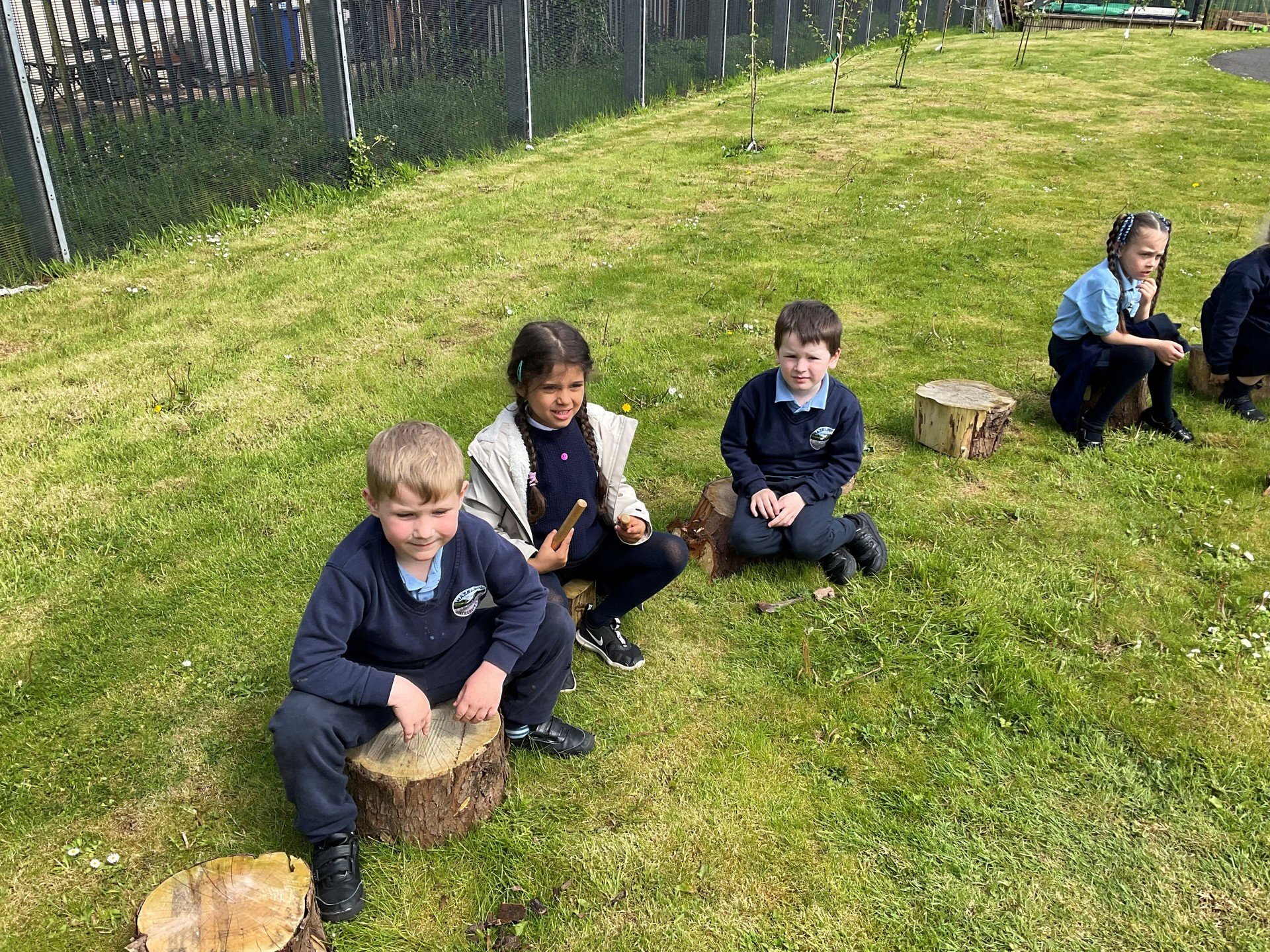 P1 enjoyed fun in the snow in our own Winter Wonderland ❄️❄️❄️
Potato Planting
Primary one enjoyed planting their own potato seeds. We are going to watch them carefully and observe the changes we see as they grow.
P1 had so much fun on their key word hunt.
Miss McGrann's P1 class had so much fun learning all about Chinese new year. We made some lovely red and gold Chinese fans.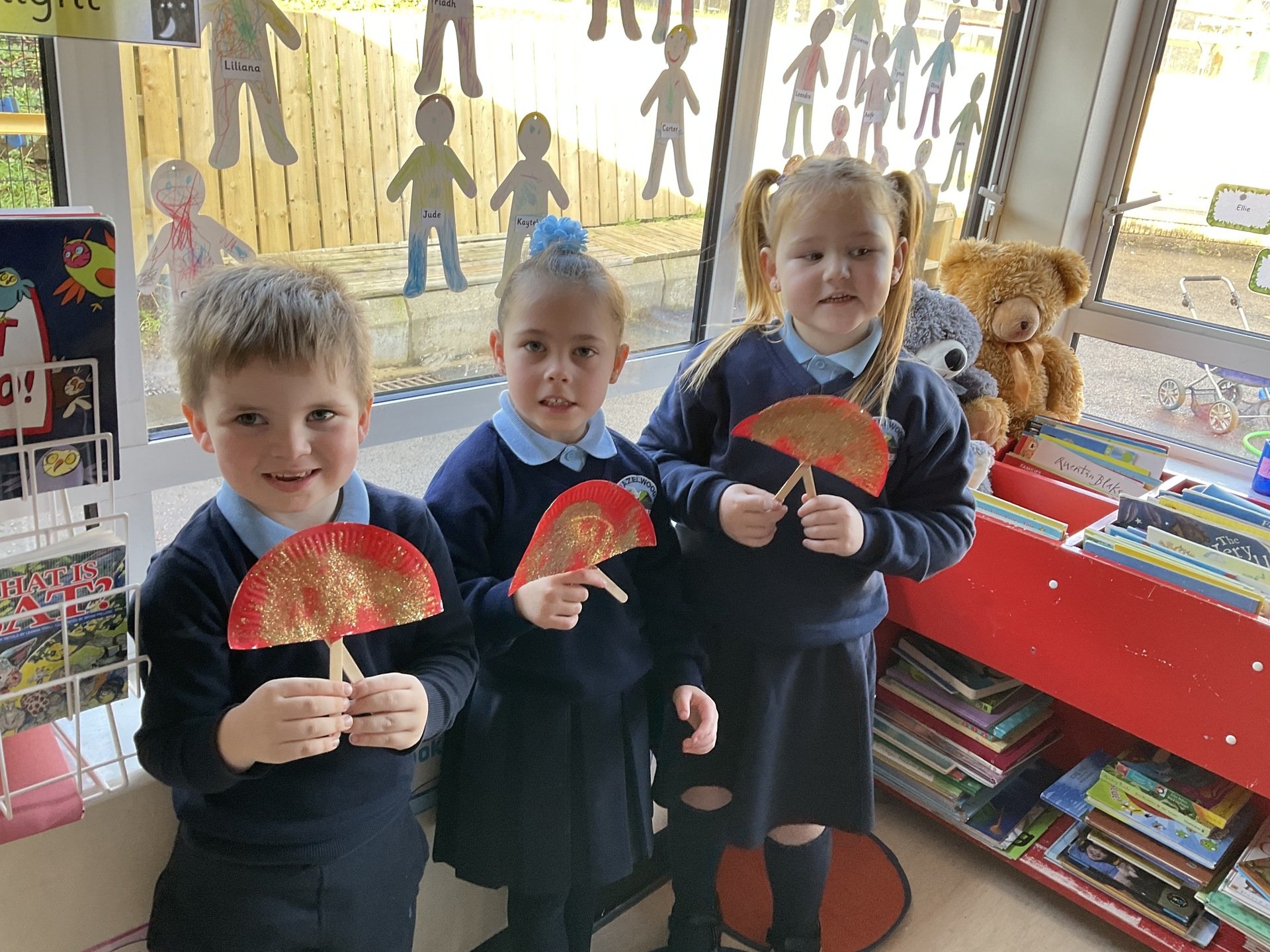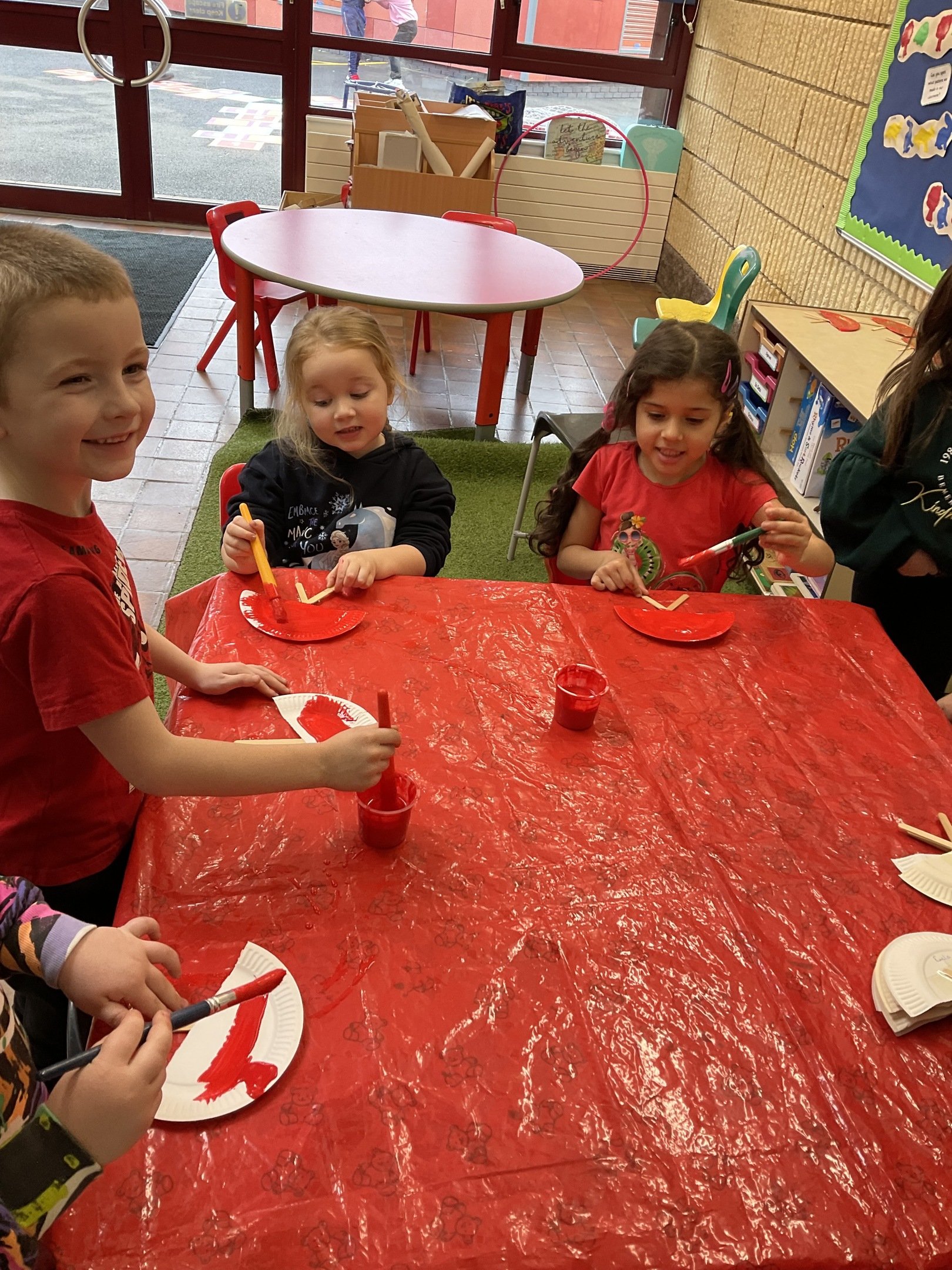 Some P1 coloured pictures
P1 Have just loved celebrating Hazelwood Health Week 2022.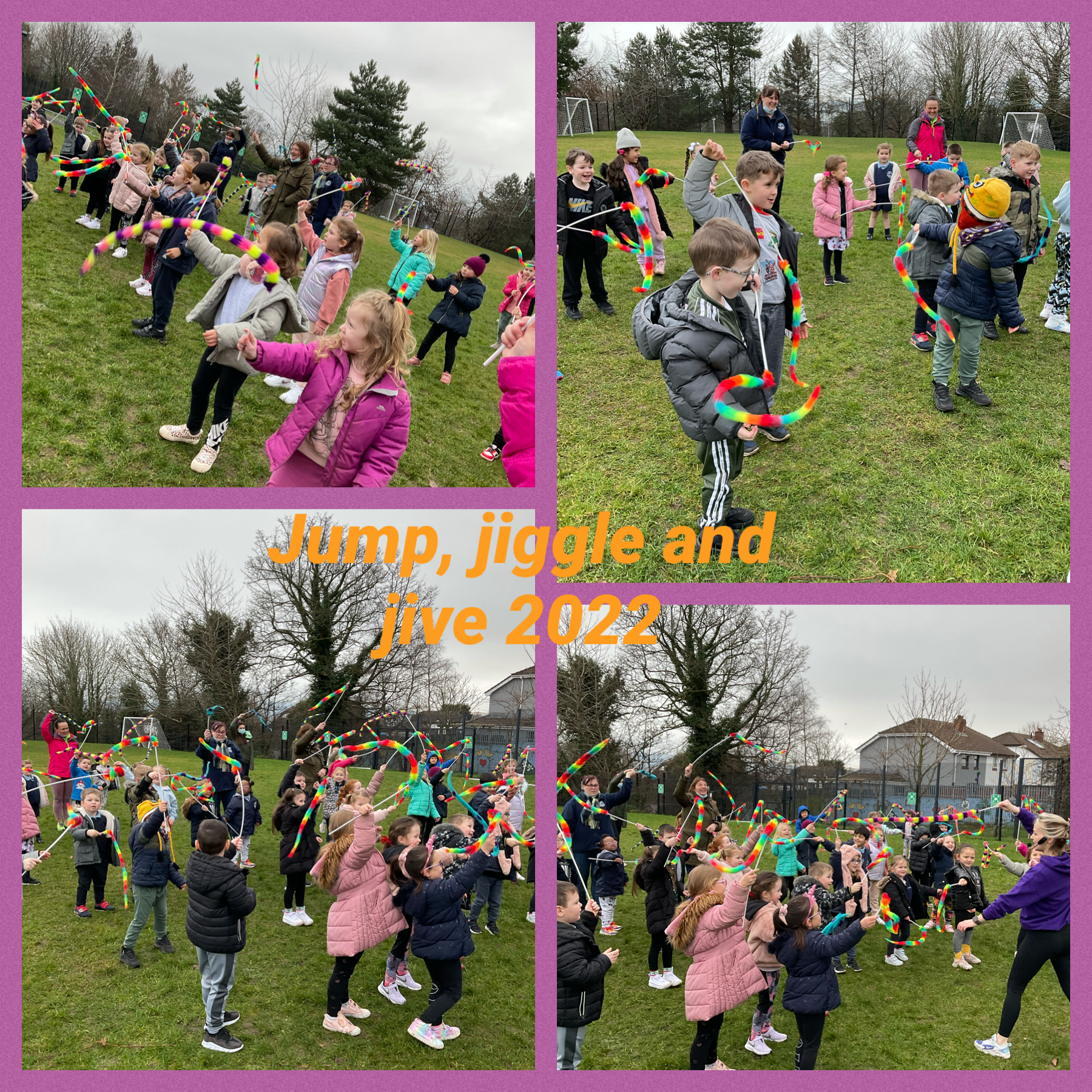 Celebrating Health Week
P1 just loved making and eating their own healthy fruit skewer for health week.
Our P1's had a very special visitor in school today, an Author called Sophie Kirtley. Sophie is a former pupil of Hazelwood Integrated Primary School and she has written a children's book called "Our Wee Place". It is based on her experiences with her grandad growing up in Northern Ireland.
As part of our Toys Topic P1 made their own cars. We were trying to work out if we would need to push or pull them to make them move. We had lots of fun and enjoyed the freedom to create our own masterpieces as part of a team.
P1 Mrs Byrne read the story of we are going on a Bear Hunt and then went on their own Bear Hunt. The Bears had the keywords the children have been learning attached. We had great fun finding the bears and reading the key words.
Miss McGrann's class have been learning all about sorting.
Miss McGrann's P1 class had fun making patterns in the woodlands.
P1 visiting the woods and looking for signs of autumn.