Miss McCarron's class went to Whitehouse Presbyterian church, for an Easter arts and craft morning. The children were also given a tour of the church whilst hearing all about the Easter Story. We had a very enjoyable day.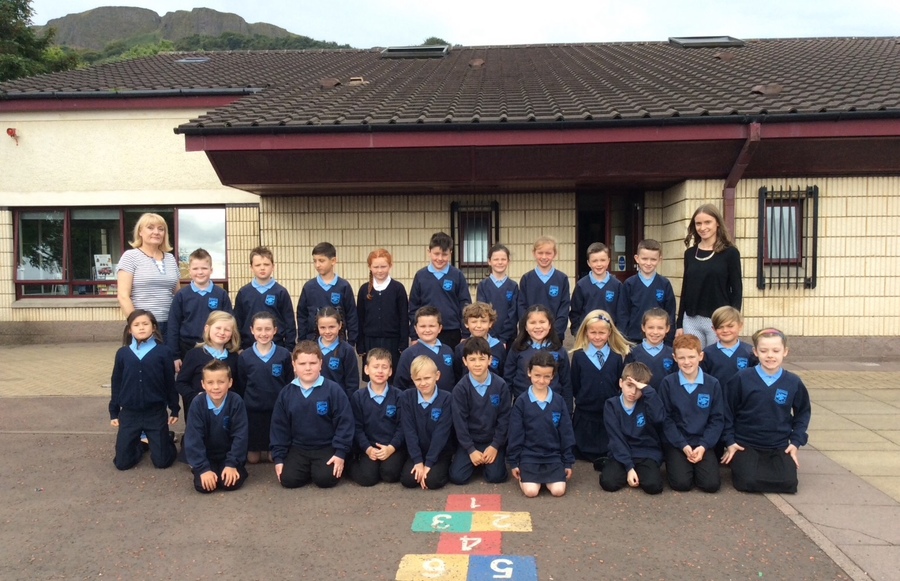 Mrs Breslin's class 2016-17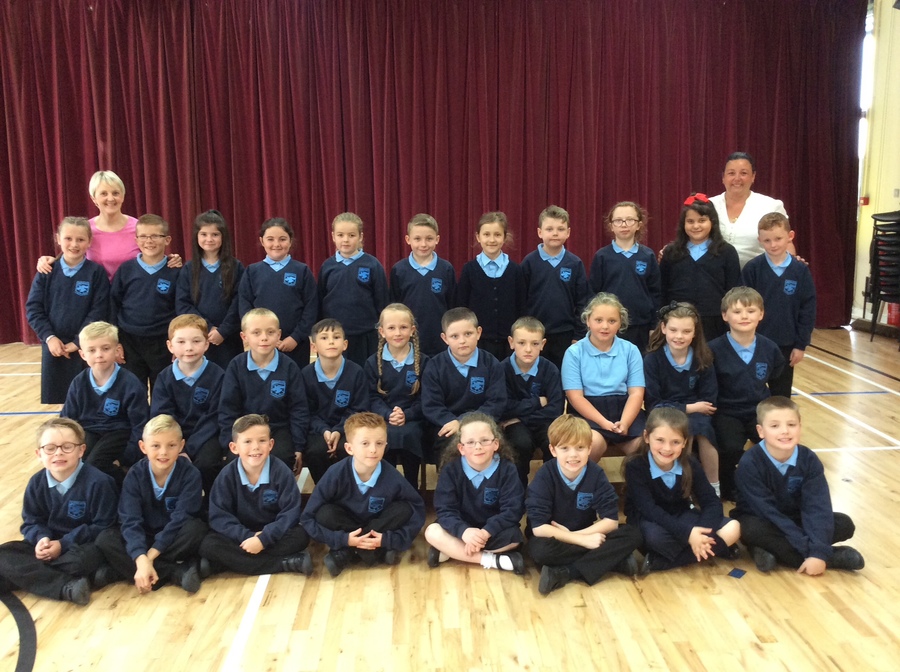 Miss McCarron's class 2016 -
P5 Celtic Warriors for the Day
To complete their topic, P5s had an Early Man workshop. The children had great fun consolidating all their learning about Life in Early Times, by completing lots of practical activities.
P5 had a lovely trip to The Grove Well-being Centre, for a Story-Telling session given by Pat Ryan. It was really good fun. Pat told lots of very exciting stories and riddles.
Sentry House
Primary Five went to visit Sentry Hill Historic House, as part of our learning about Our Local Area. Wesley & Deirdre were our guides and they told us all about the house and the family who lived in it. We got to play some games & complete some activities based on life in Victorian classes. We had a brilliant time!

Fire Safety Talk
Glengormley Fire Crew came to speak to P5 about fire safety. They talked about all the ways we can protect ourselves from fires in the home.
Mrs Joyce was given the challenge of having to put on a full firefighter's uniform. She was able to put it on in less than one minute! Well done, Mrs Joyce!!!!!!
As part of our topic, My Local Area, Miss McCarron's class went down to the Whitewell Road to carry out a survey on the vehicles. The children decided themselves what information they wanted to find out. Some chose to find out about the colours of vehicles, some chose to find out about the sizes of vehicles, some chose to find out about the different models of vehicles and some found out about the different types of vehicles that pass by our school each day. They used Tally Charts and Bar Charts to gather and record their data.
As part of our local area topic, we decided to investigate the type of cars that travel on the Whitewell Road. First we had to decide what we wanted to find out in our survey. Some people decided to think about the colours of the cars, while others wanted to find out about the makes of cars and others wanted to find out about the size of vehicles. We created tally charts and recorded how many of each type there was. Then we used the information to create bar charts.
Our class novel at the moment is 'Danny the Champion of the World'. We have been reading about some of the poaching methods Danny and his dad use to catch pheasants. We had a go at recreating 'The Sticky Hat' method and then used the 'Comic Life' app to write a set of instructions about how to make this. Once that was done we even went up to the woods to have a go at trying out the method. We had great fun and don't worry – no animals were harmed in the making of these!
Jo & Sarah came in from "Belfast Hills" partnership programme to speak to P5 about how mountains & hills are formed and what holds them together. We did lots of practical experiments to show how they form. We had lots of fun!!!