Potato Harvesting
Harvesting at Hazelwood

Did you know that much of the food we eat has travelled hundreds, even thousands of kilometres to reach us. The carbon emissions from transport and refrigerated storage are a significant contributor to climate change. Climate change is one of our Eco-School Topics.
To begin tackling this issue one potato at a time, our whole school planted and harvested our own potatoes - check out the photos below!
­­___________________________________________________________________________________________
Nursery:
The Nursery made potato bread with some of the spuds. The children dug up some and fed them to the dinosaurs. They have become a great resource outside. Everyday the children dig them up and play with them in a different way. When the day is over we bury them and let them start anew in the morning. Wonderful imaginative and collaborative play.
Primary 4:
We made potato slices and beans. Kids loved it.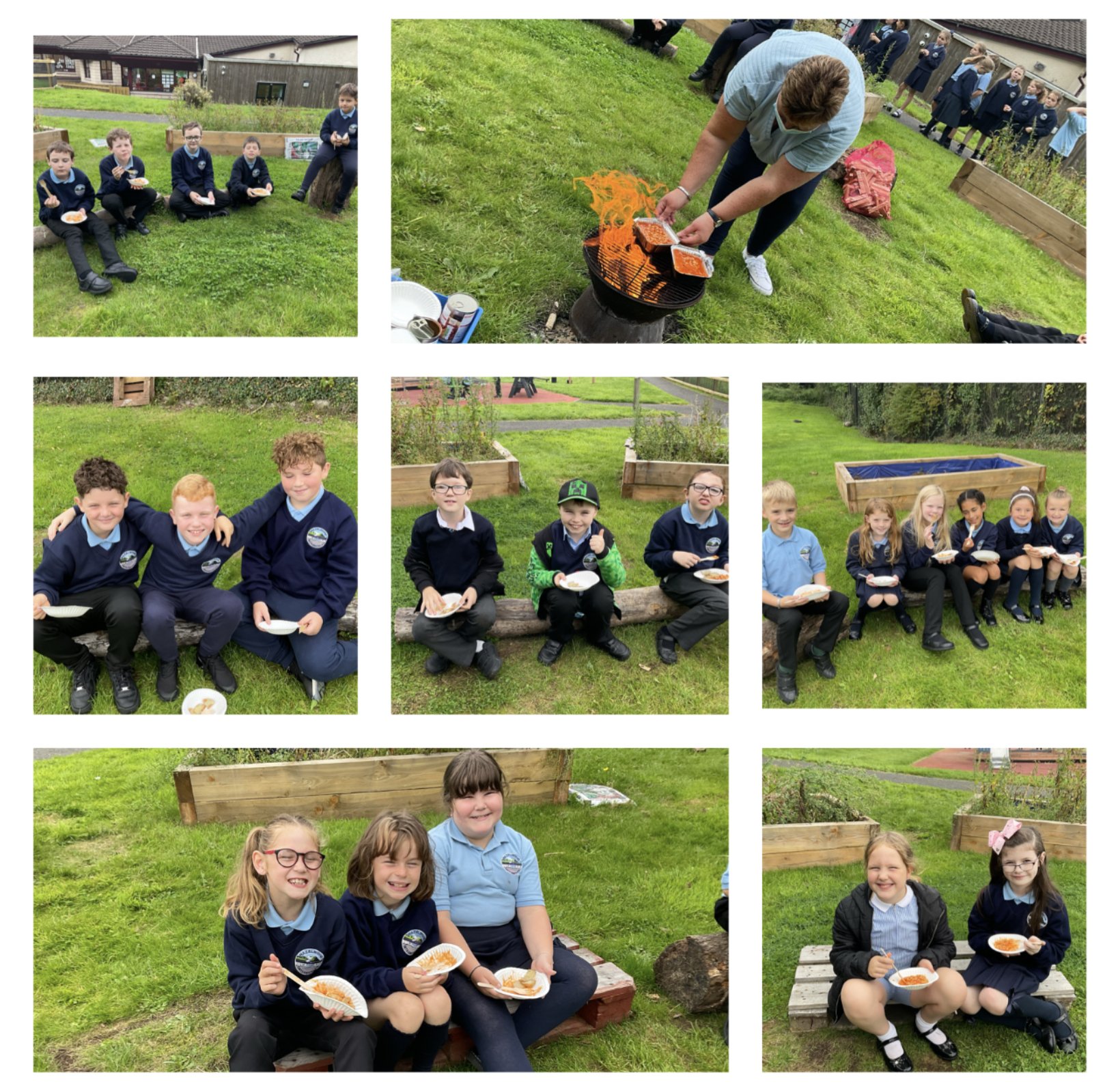 KS2:

Primary 7:

After planting and harvesting potatoes, P7 took a vote on what we should do with our spuds, should we make:


Mashed potato?
Baked potato?
Chips?
Crisps?
Roast potato?
Boiled potato?
Can you guess what the majority vote was?
What's your favourite way to eat potato?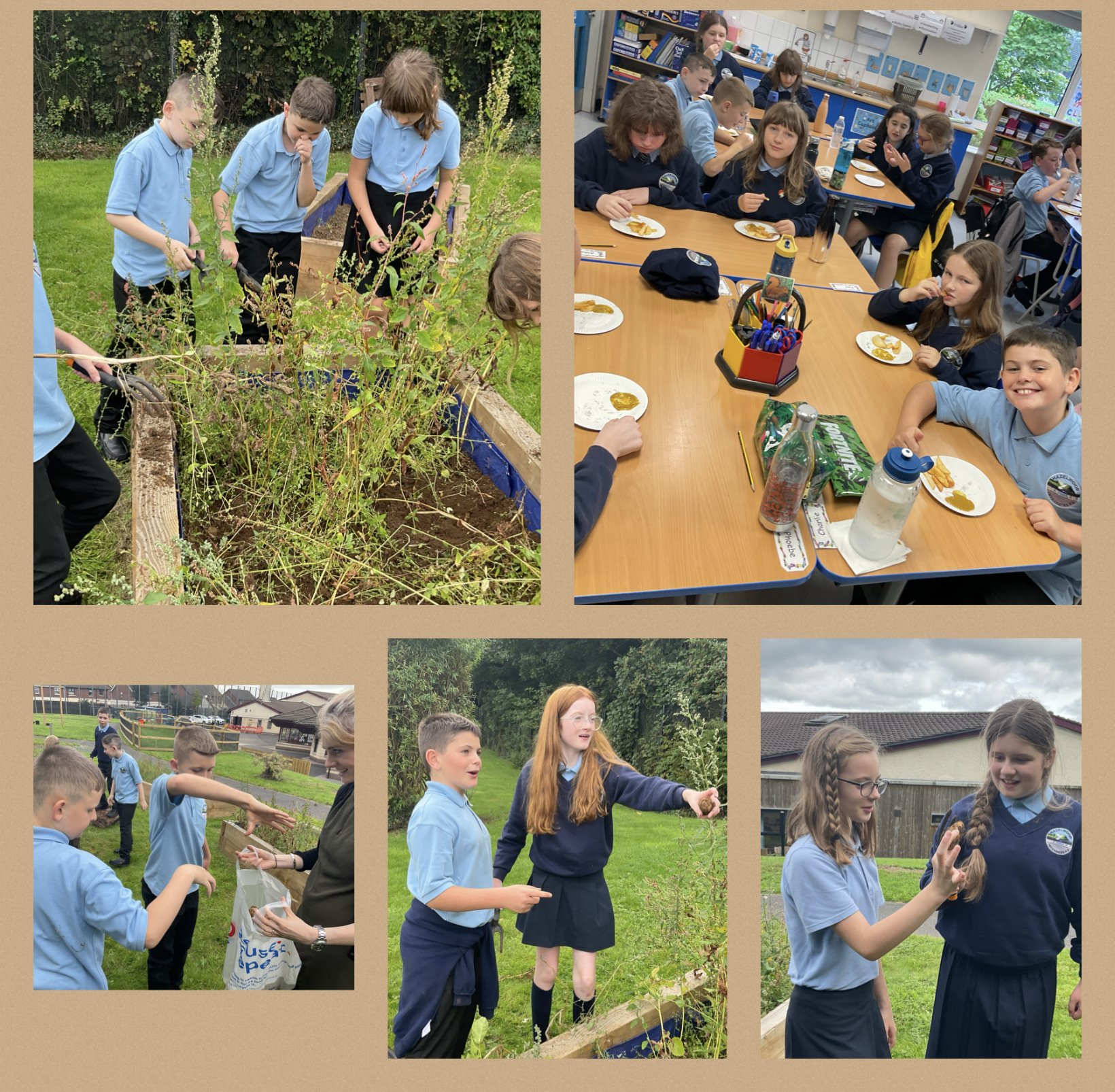 __________________________________________________________________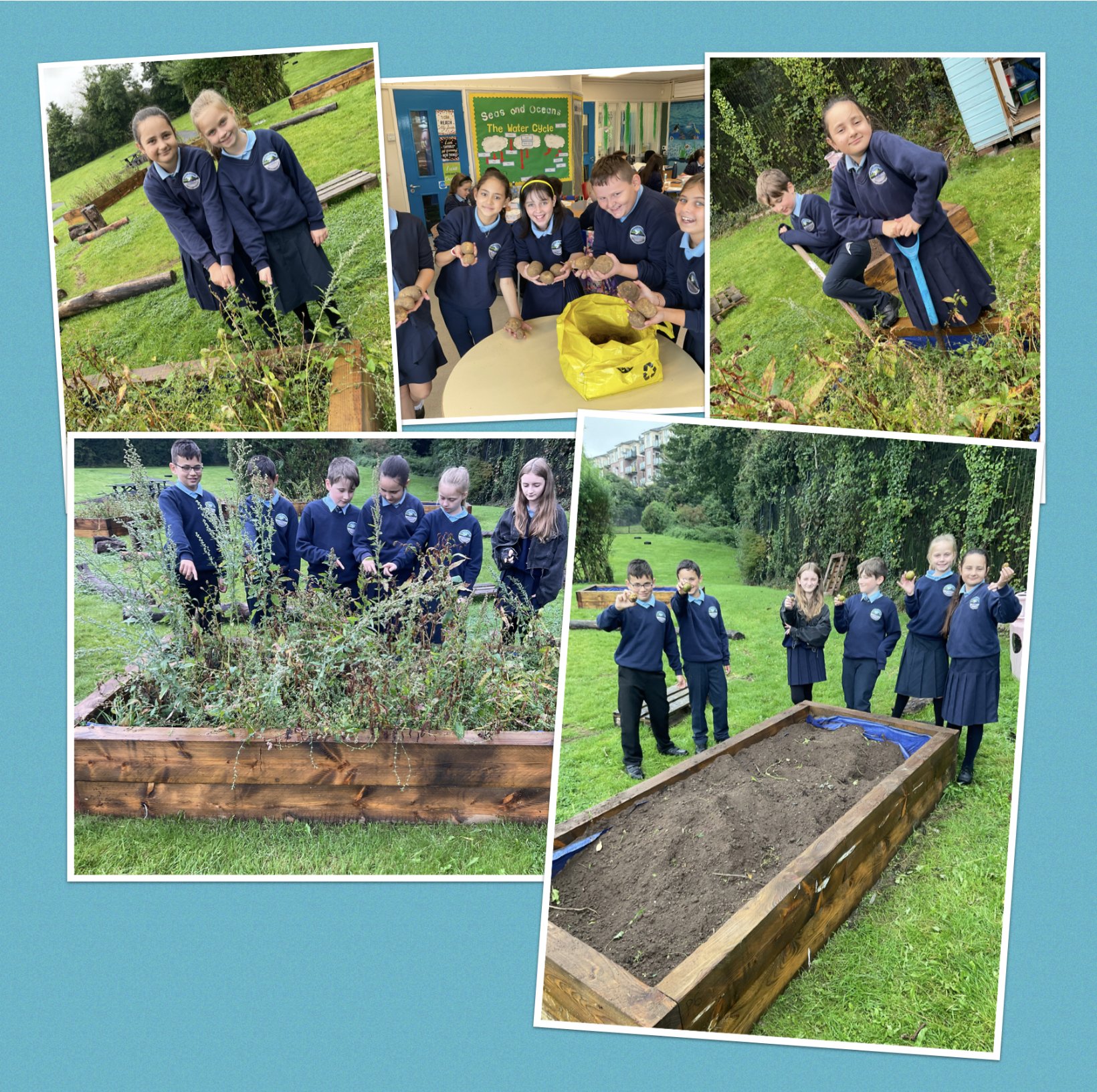 Who knew you could do so much with a potato?

Cheap as Chips
There were so many positive outcomes to growing our own potatoes:
The carbon emissions from making these potatoes were next to none.
We had so much fun digging up our potatoes and enjoying the taste of truly fresh spuds!
Growing our own potatoes meant they were as 'cheap as chips.'
Why don't you have a go at growing your own food garden at home or in your local community? Find out more at: https://www.sustainablelivingguide.com.au/growyourownfood