'Our Eco school have been working hard to promote biodiversity through our planters, and to reduce our carbon footprint by producing our own crops. Each year group have planted their own seeds (e.g. broad beans, potatoes, onions and strawberries), some of which can be seen in the photos below.
Hazelwood supporting key worker's children and having fun in the forest
Article from Belfast Telegraph on 25.4.17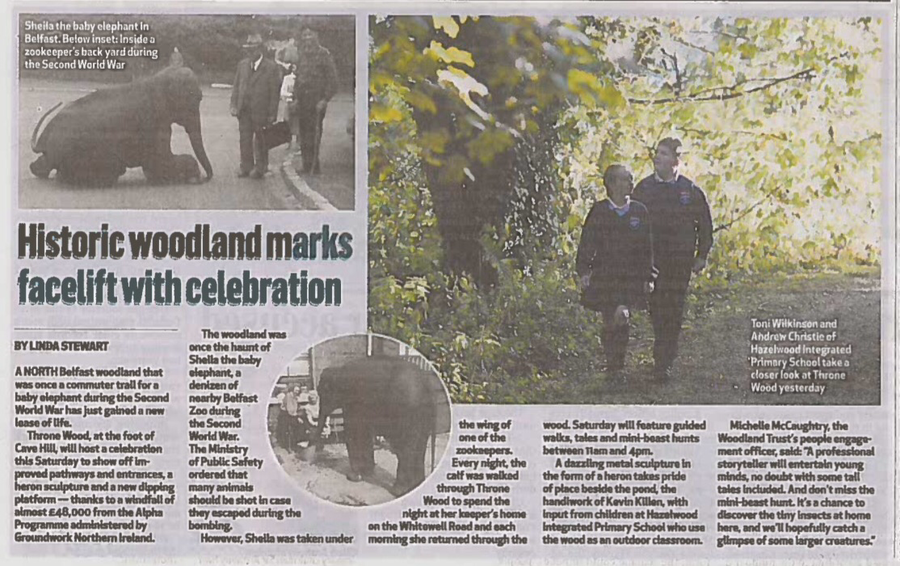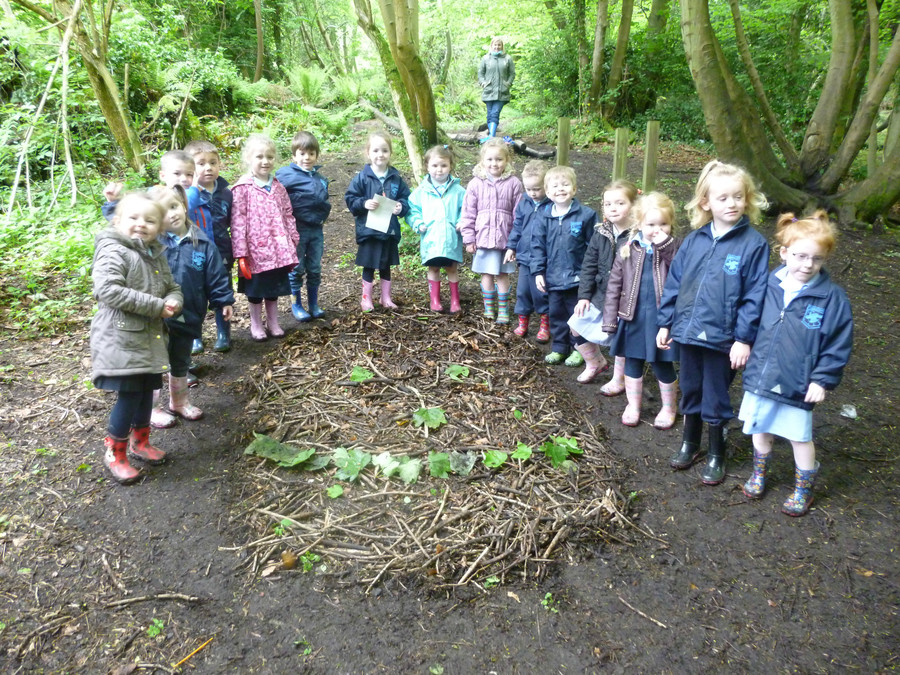 The Nursery made a fantastic face in the woods.
Historic Belfast wood receives boost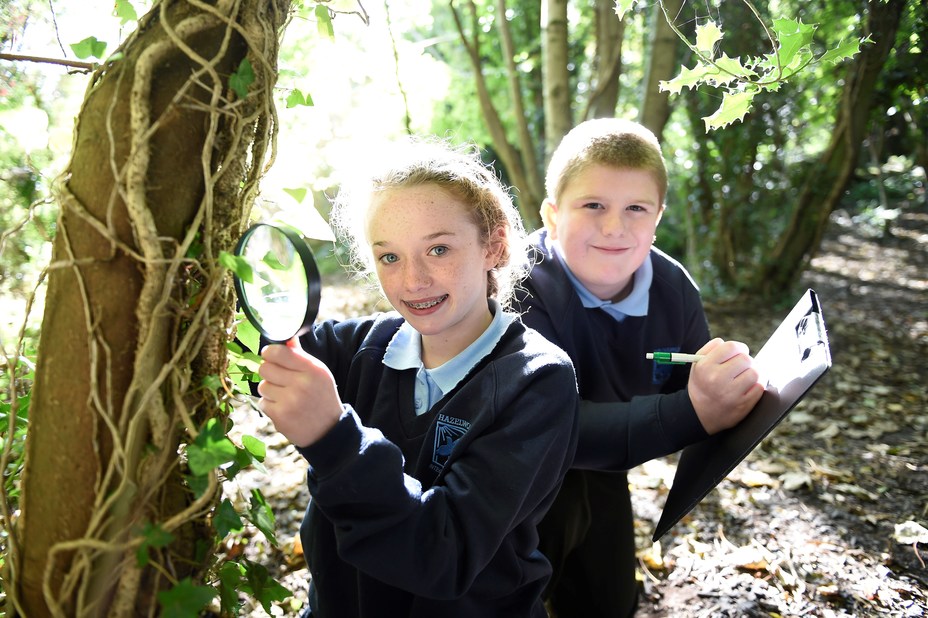 A centuries-old wood, at the foot of Cave Hill in north Belfast, is set for a facelift thanks to funding of almost £48,000 from the Alpha Programme, administered by Groundwork Northern Ireland1.
The tranquil Throne Wood is owned by the Woodland Trust, and has a history almost as colourful as its wildlife. And with a programme of works about to take place, the charity hopes that members of the public will be encouraged to visit this currently hidden treasure-trove.
Probably planted in the early 1800s, the wood belonged to a house marked on the 1830 Ordnance Survey map as 'The Throne'. The renowned poet Sir Samuel Ferguson, revered by W.B. Yeats, actually lived here for a time in the 1820s.
The wood also holds heart-warming memories of Sheila the baby elephant, from nearby Belfast Zoo. During the Second World War a number of the zoo animals were shot on orders from the Ministry of Public Security, with fears for public safety if the animals should escape during bombing. But baby Sheila was spared and taken under the wing of one of the zoo keepers, Denise Austin. Without the knowledge of the head keeper, Denise walked the calf every night to her home on the Whitewell Road via Throne Wood. Every morning she was returned to the zoo.
Today times are more peaceful and, while unfortunately only faint traces of Throne House remain, some magnificent veteran trees – including beech and lime – have managed to survive.
The mature trees, buffered by hundreds of recently planted native saplings, are alive with insects and birds, including the goldcrest, treecreeper, jay and sparrowhawk. Several species of bat, such as the common pipistrelle, have also been spotted.
Rosie Irwin is the Woodland Trust's site manager and says: "This is a truly special wood, but something of a secret. And now, thanks to funding from the Alpha Programme, we have an opportunity to put Throne Wood on the map. We want walkers, nature-lovers and families to have a chance to visit and appreciate this wonderful natural resource. It really is a breath of fresh air in a very urban setting."
Improved pathways, interpretation panels, pond improvements and a new dipping platform are just some of the works about to take place. An area used as an outdoor classroom by the neighbouring primary school, Hazelwood Integrated, is also in line for some TLC.
Largest forest school event in the United Kingdom
Two hundred and fifty children came to celebrate their work in the forest over the past few months at a special forest day event organised by Groundworks with sponsorship from Loughshore community Partnership. This project has run alongside our own clustering project funded by our Extended Schools funds. This was an opportunity to celebrate their work and certificates were presented to all the schools involved. The forest school project has proven itself to be a very successful one and has raised the profile of Hazelwood in North Belfast.
Hazelwood Integrated Primary is now the first official Forest School in Northern Ireland!