The Nest
There were the PSNI and forensic scientists in to see our egg.
P2 have been keeping an eye on the strange happenings at the back of the school. Now there is an egg.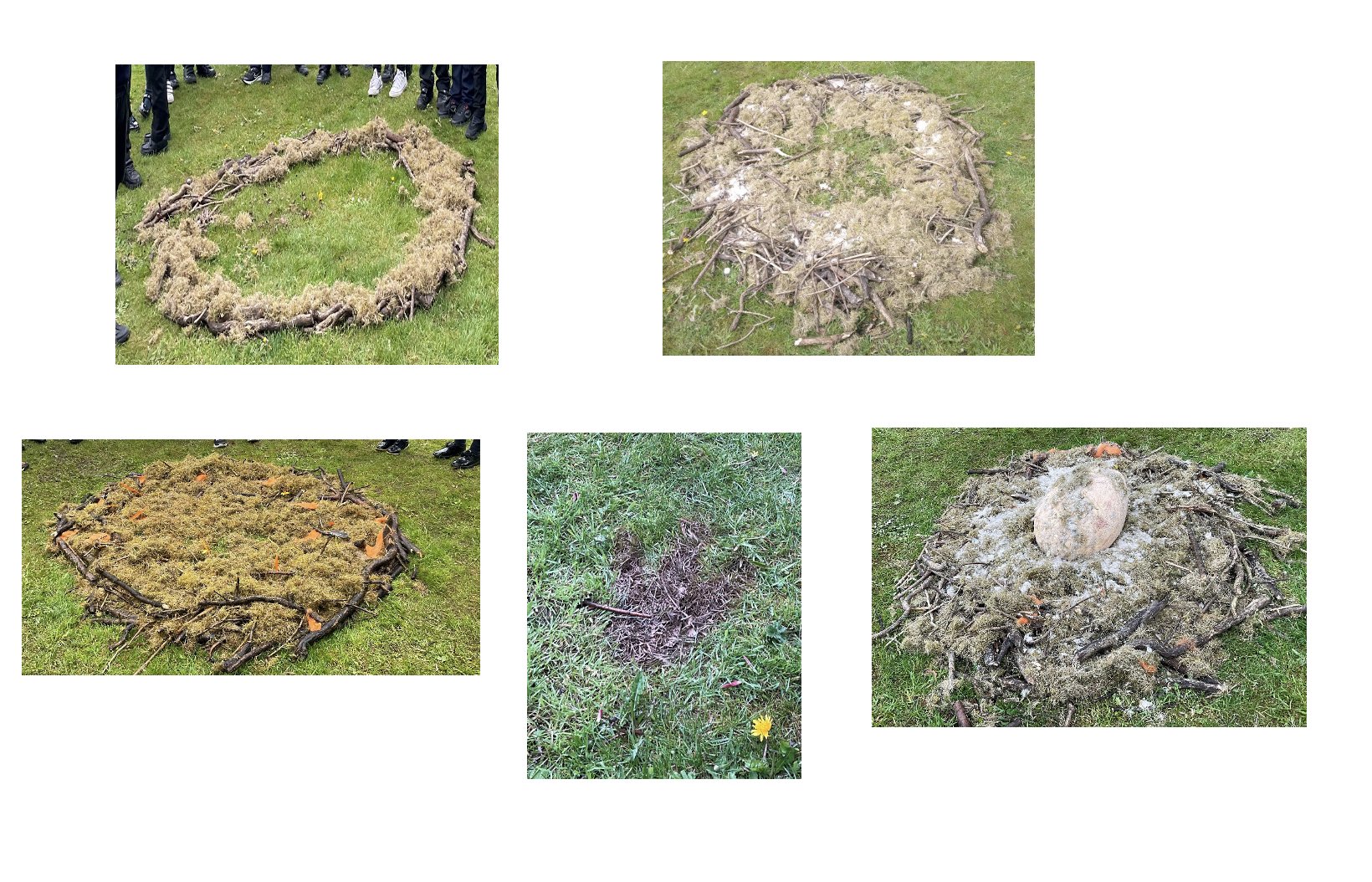 Mr Magill's P1 class heard a very strange noise this morning, so we went investigating....
Look at what we found up beside the Willow Dome. None of us know what it is, but some of the children think it must be a nest belonging to a very strange animal.
We are going to check again tomorrow to see if it has disappeared...
We are all very confused???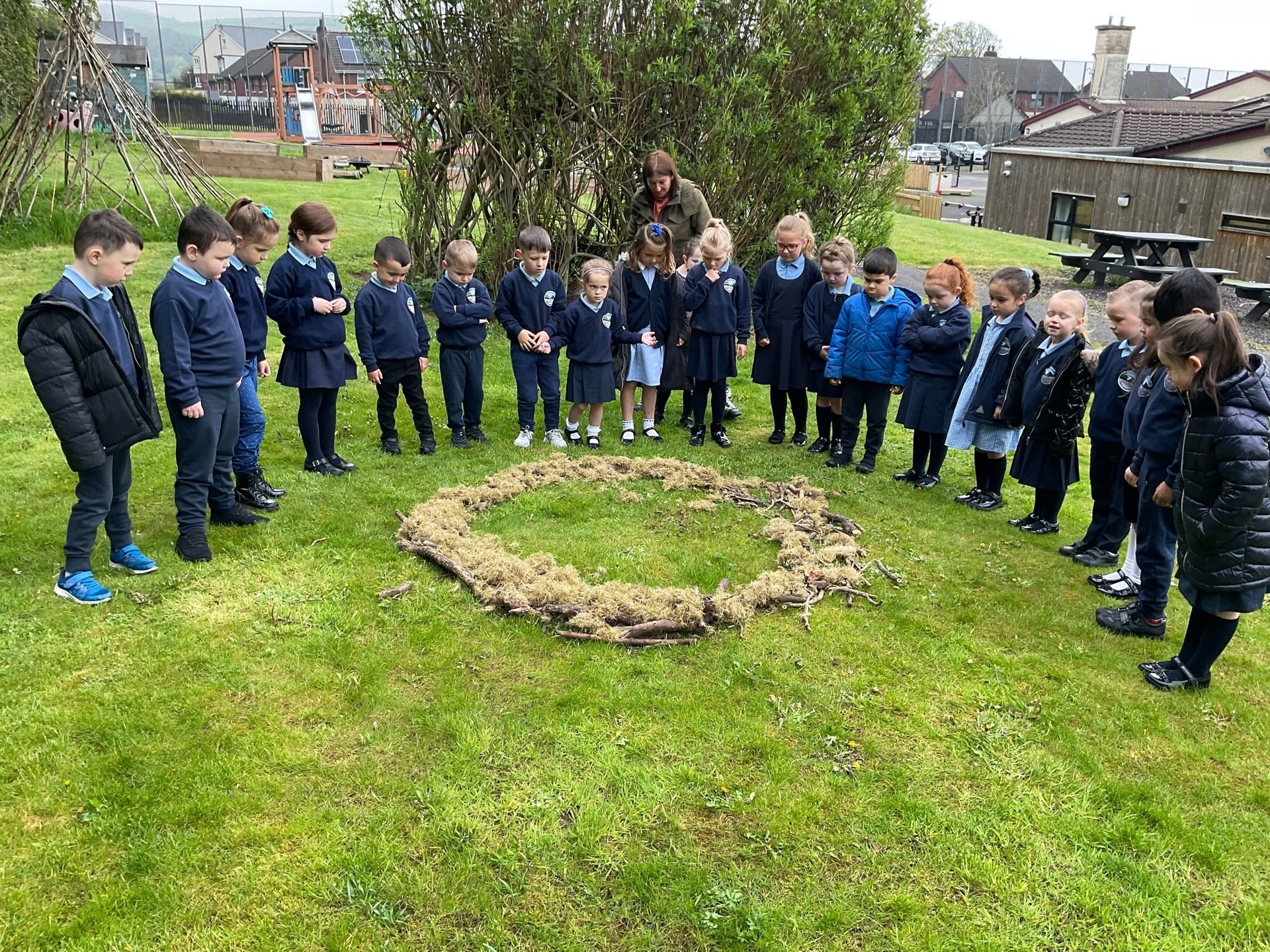 The Nursery went to see what the P1 children had found. We were fascinated. Its getting bigger.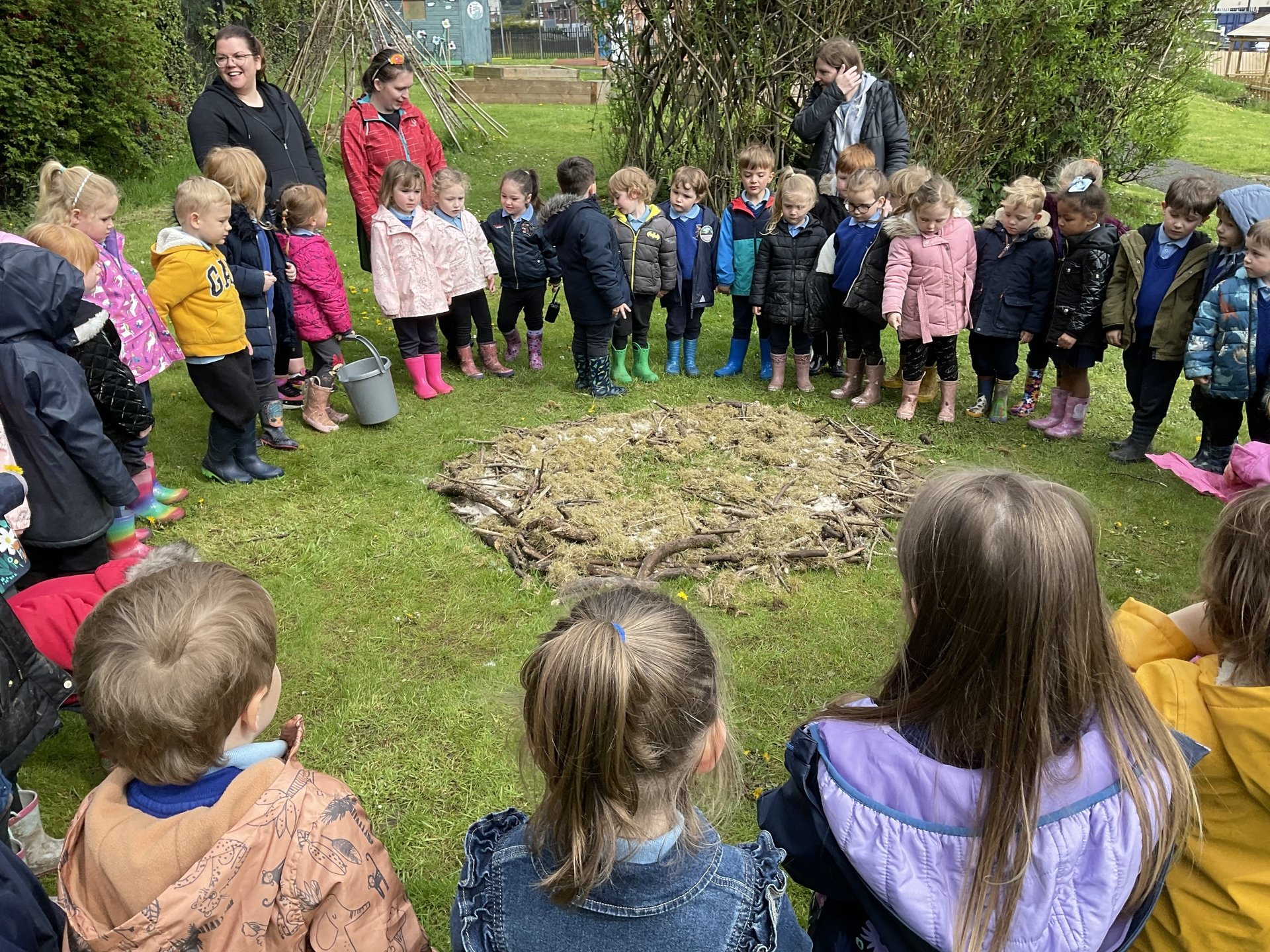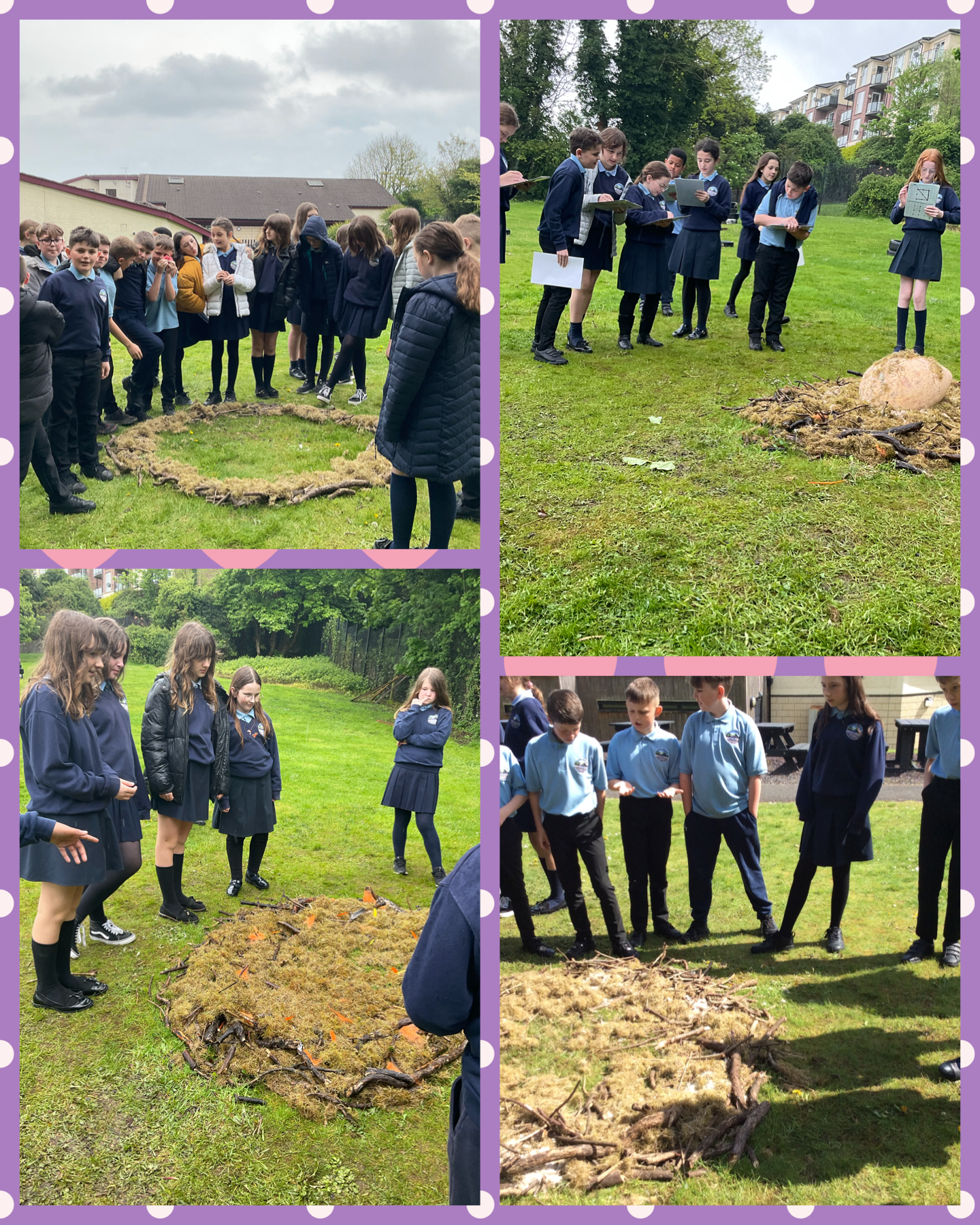 The story of the nest from P7. Then there was an egg.