Student Council at Stormont
Super Student Council meeting
Hazelwood's student council and some other P6s and P7s got the fantastic opportunity to go to a citizenship workshop at Stormont on Thursday 18th January. They learned all about how MPs are elected to represent us, just as they represent the voice of their peers. They even got the chance to speak to a local MP called David Ford, and had a debate about school uniforms, just like real politicians do! They had a brilliant day. Check out their pictures...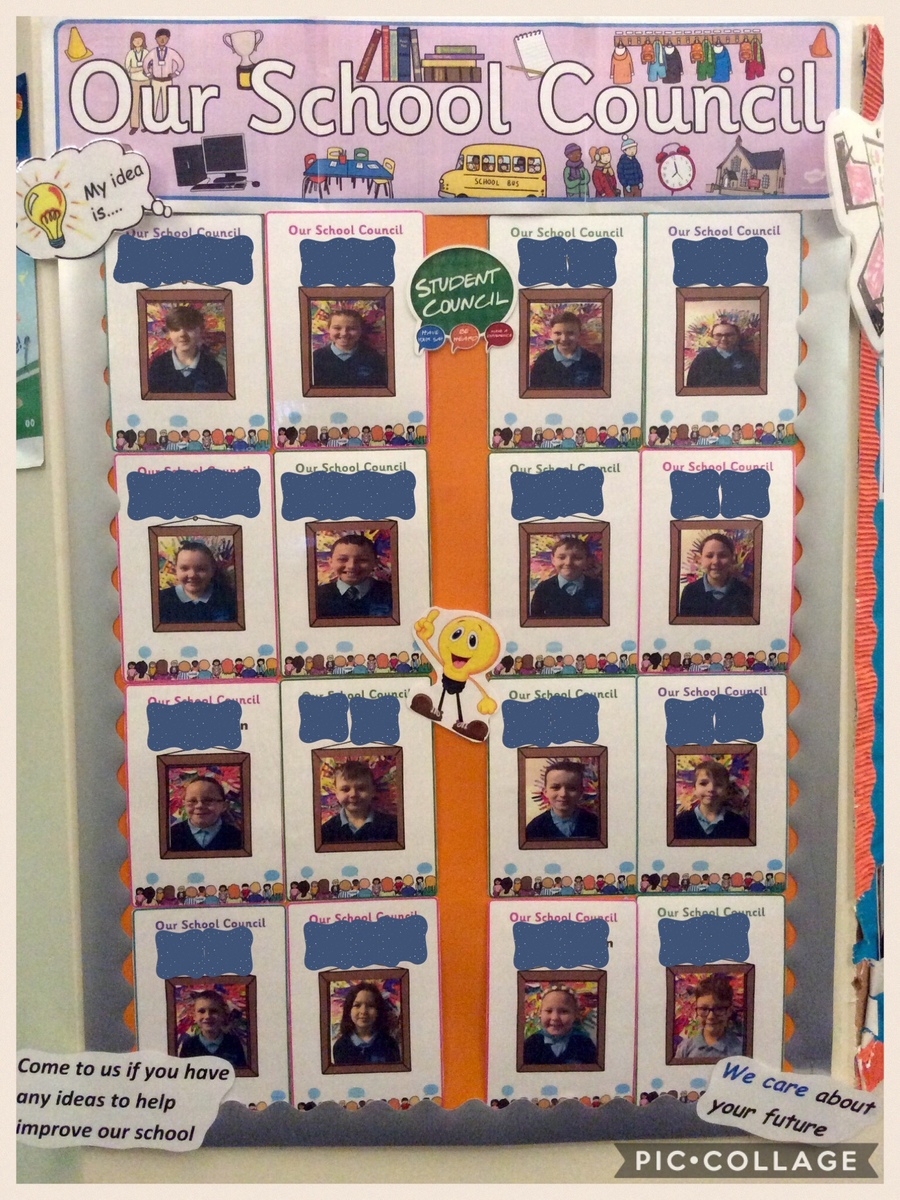 The Hazelwood Community donated over 50 shoeboxes to
The Welcome Organisation to help the homeless this Christmas
We would like to thank our Hazelwood I.P.S. community for their kind donations towards 'The Welcome Organisation'. Your generosity was overwhelming, but as usual, not surprising!
The boys and girls worked very hard, not only to pack and organise the shoe boxes with gifts for the homeless, but to wrap them as well. Over 50 shoeboxes were made and will be given out by 'The Welcome Organisation' on Christmas Day. Check out the pictures and video to see our Hazelwood elves at work!
Student Council

We would like to congratulate Hazelwood's student council representatives 2016/ 17:

P7: Abbie Fittis, Blake Martin, Layla Hunter and Charlie McClelland

P6: Amber Lynch, Billy Martin, Eamon McConnell and Olivia McCaffrey

P5: Ava O'Hagan, Jude Ross, Carl Breslin and Ben Young

P4: Hannah Mullan, Ross Rainey, Ava McGowan and Jake Murray

We want to thank the proud sponsors of Hazelwood's Student Council
Student council have been working very hard over the past few months for our school and our wonderful pupils. So far we have:
Completed an arts workshop ran by New Lodge Arts to begin team building and get to know each other

Taken part in the North Belfast Lantern Parade promoting our student council to the public

Reviewed our school development plan and suggested ideas to make our school a better place

Discussed some ways to spend the money that we have been raising to improve our school
We have been very busy indeed but we aren't ready to relax for Christmas just yet! We need your help with three important things before Christmas:
Our Christmas Charity
We have chosen The Welcome Organisation in Belfast as Hazelwood's Christmas charity. It which reaches out to the homeless, delivering shelter, food and other basic needs. However, their supplies are limited and therefore, we have decided to create Christmas shoebox presents for them. If possible, we kindly ask that you support us in this by donating items, shoeboxes and wrapping paper. You will find a list of examples below which would be suitable:
Food Clothing Hygiene
-Crisps -Socks, scarf, hat, gloves -Baby wipes
-Chocolate -Sleeping bag - Deodorant
-Mints -Blankets - Hair brush/ gel
-Selection boxes -Old shoes, trousers, jumpers (good condition) - Hand Sanitiser
-Juice/ water - Sanitary towels
We understand that Christmas is an expensive time for parents so any donation is greatly appreciated.
Donations need to be sent in by Wednesday 14th December.
Compete in our Christmas quiz!
If you decide to enter, we kindly ask that you complete the quiz, un-jumbling the Christmas songs. Quizzes which get all of the answers correct will be put into a prize draw for a Christmas hamper. There will also be two other prizes for second and third place.
Each quiz entry is £1.
Return by Wednesday 14th December as winners will be contacted on Friday 16th December.
School Mascot
We want P4-7 to design a mascot to represent our school community. Your teacher will give you time in school to do this. Your class will have a vote on the best two which will be sent to us and we will pick the mascot that we feel, will best represent our school. Your design could possibly be our new mascot! Good luck.
Worried you might forget this important information? Then check out our IMovie in reception that Billy, Layla, Amber and Charlie made to remind you!
And as always, don't forget to tell your student council representatives if you have any great ideas to make our school a better place!
The student council took part in a workshop run by Newlodge Arts Academy. To celebrate 100 years of Roald Dahl, they made birds from 'James and The Giant Peach'. These were displayed in Alexandra Park (Antrim Road) for the North Belfast Lantern Festival on 26th and 27th October. They also made lanterns for the parade walk which they were invited to take part in on Thursday 27th October.