P5 Singing at Clonard Monastery
On Wednesday 11th February 2015 pupils from P5 sang at the Community Concert in Clonard Monastery. This was a 'Sing Out Project' for schools organised by the Belfast School of Music. The other schools involved were Carr's Glen, St.Clare's, St. Teresa's and St. Vincent De Paul. they were joined by the W5 Wind Quartet, some soloists and the City of Belfast Youth Concert band.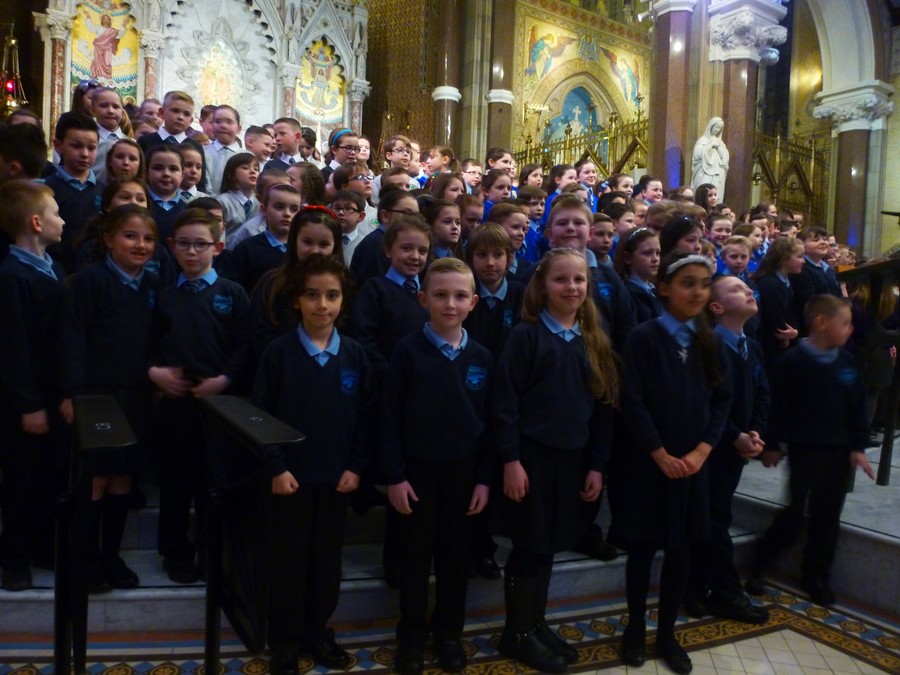 TITANIC RELAUNCHED – A Voyage of discovery
The drawing rooms at Titanic were the venue for the launch of 'Titanic Science' – a teaching resource which investigates the science of the Titanic story. This project was led by Hazelwood Primary's Jim McDaid who developed the resources with funding from the Primary Science Teaching Trust.
Over the past year a committed group of teachers have worked together to develop this resource – it is innovative and practical. The Department of Education and the Education and Library Boards have shown great interest in the potential of this project. Plans are afoot to develop and distribute it widely. In tandem with this a teacher training programme will soon be rolled out.
Hazelwood is very proud to be part of the creation of this wonderful resource – the fascinating story of the Titanic will be told in all schools across the United Kingdom and we will still maintain, "it was alright when it left here".
30th Anniversary Concert
Nursery, P1, P2 and P3
The school has invested in iPads for the staff and children. This will help to extend and enhance the learning in school.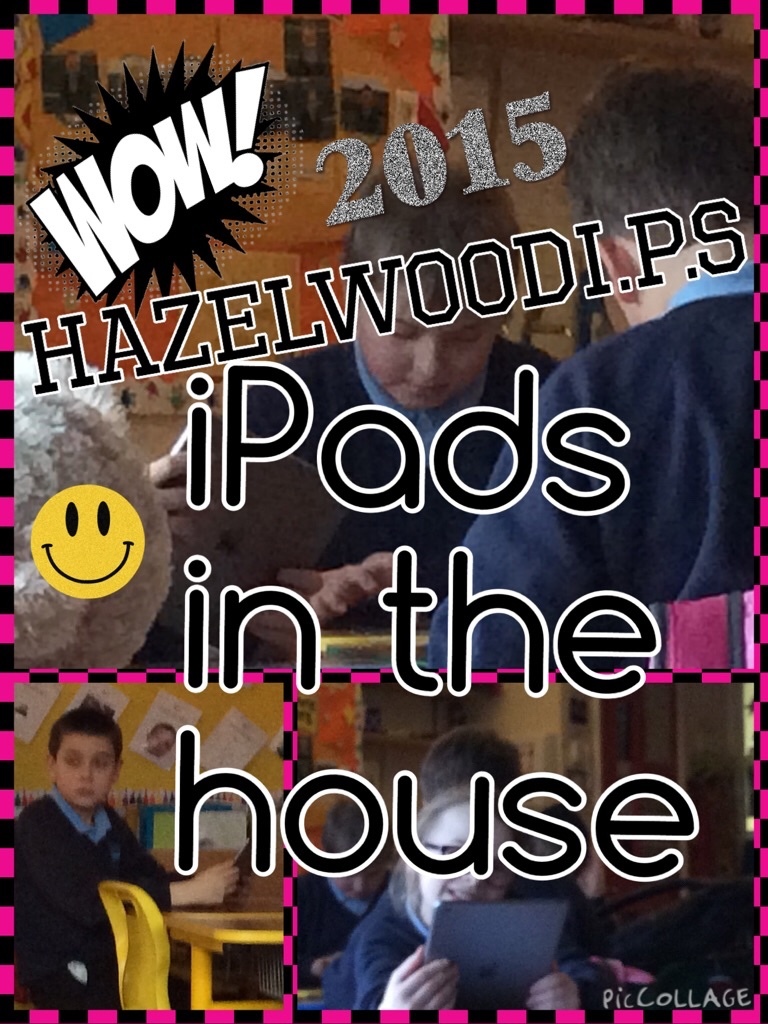 Zumba
Cindy, a Zumba teacher, came into school to do Zumba dancing with the boys and girls. The children had great fun dancing to lots of different songs and they got plenty of exercise too!!
FAST Families and Schools Together
Well done to Melissa in P3 and Carrie in P6 who won the Christmas bears. The Christmas messages were lovely from you all.
The choir entertaining the folks at Ben Madigan Home
Book Week 2012