Hazelwood's Got Talent Finalists
Rainbows
Rainbows is a peer counselling group for children who have been bereaved or whose parents have separated or divorced. This ran over three months with the children meeting weekly. It ended with a marvellous Celebrate Me Day. The children blew bubbles, drew lovely pictures and put them in a frame they had decorated. They shared a lovely lunch of pizza. Their parents came for the presentation of certificates and a welcome cup of tea. Well done to all the children who attended.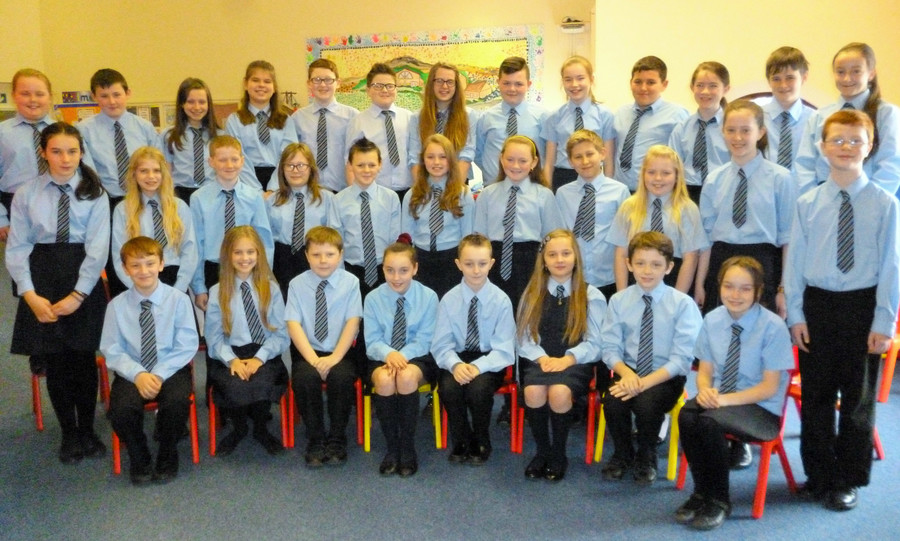 32 of our P7 children were Confirmed in St Bernard's Church last month.
The school choir gave two performances at Belfast Castle during December. There follows a lovely letter.
Good afternoon Mrs Murtagh,
I wish to express a sincere thank you to the school choir who performed at Belfast Castle today and on Sunday 8 December. Their performance was outstanding and was thoroughly enjoyed by all in attendance. They are indeed a credit to the school. As a parent of Hazelwood it made me very proud and I was delighted to showcase our wonderful school.
A special thanks to yourself, Mrs Acheson and Mrs Anderson for the preparations for today.
On behalf of Belfast Castle I would like to wish you all a peaceful Christmas and Happy New Year.
Kind regards
Sinead
Sinead Toal
Operations Manager
Belfast Castle